HONDA AFRICA TWIN 750:
AN EASY TO BUILD CENTRAL STAND FOR MAINTENANCE
2/2
When you turn the crank the bridge move up with the crick;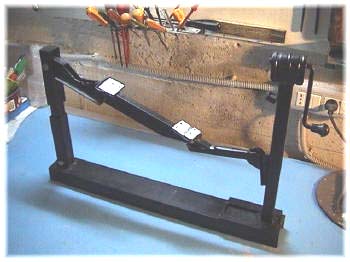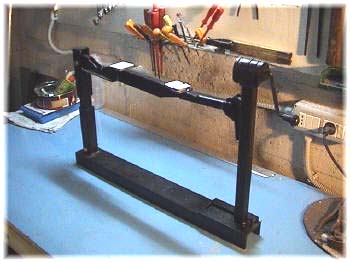 so you just have to put the central stand belove your moto, exactly under the swingarm;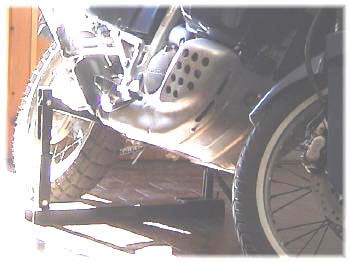 insert the crick in the slide and then the stopping bolt (to avoid the crick move back);
The right position for the bridge is between the swingarm and the drive chain.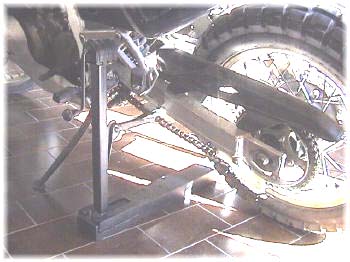 ..turn the crank and the moto will go up...easy..no??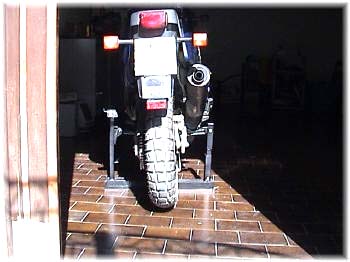 A pair of alluminum jaws between the bridge and the swingarm avoid stress to the swingarm.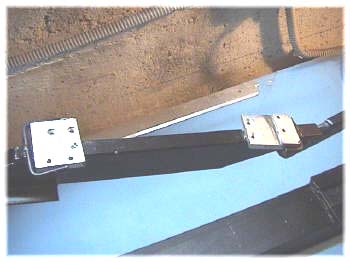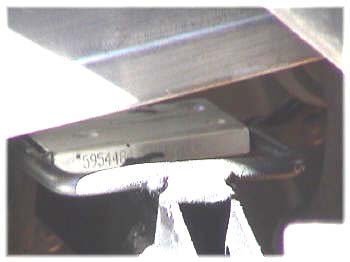 You have to make a "U" form in the bridge to avoid ploblem with the exhaust system (RD04).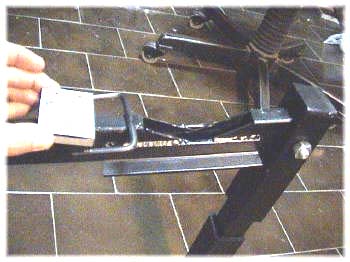 Here are some measures:
base= "C" iron 80x40x710mm
distance between bridge and crick =630mm
High of the bridge= 380mm.
Bridge (vertical part)= 2 telescopic piece: 40x40 and 30x30
Bridge (horizontal part)= 40x20x500 (add two "L" plate where there's the "U" form)
73 de iz7ath, Talino Tribuzio