Manfred, DK1BT
ex Calls:
Y21RO,Y24RL,Y54ZL,DM4CL,DM3NGM
Manfred was a member on several DX Peditions and contest teams over the last years.
Calls like ZL7DK , T20FW, 3D2DK, CE0ZY, CN8WW, CT3BX, 8Q7IO show him on the operator list. He also was active as Y90ANT from Antarctica in 1990.
Manfred mostly operating CW and digital modes.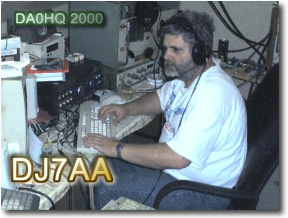 Wil, DJ7AA
ex Calls:
Y21CW,SO4CW,Y57WG,DM4VUG
Wil is an inspired contester since 25 years. In many world-wide DX Contests reserved it front seats.
Wils QTH is for some years the constant 20m QTH
of DA0HQ in the IARU Radio sport Championship.
Its special preference applies to the Low Band DXing on 80 and 160 m.
More details on his Web page.
Guenter, HP1XVH
With the Contest calls:
3E1AA, 3E1CW, 3E1DX, 3F1XVH, HP0HQ
Many successfully DX-Pedition's and many single operations with excellent international results in worldwide contest's where activated from my station on Contadora Island NA 072.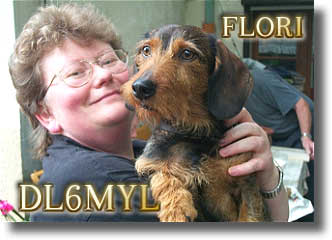 Tina, DL6MYL
Ex calls:
Y22CW, Y38WG, Y71WG
Tina is the good soul of our Contest team.
With hear good mood and the outstanding cook arts she has a large portion of all Contest success. Tina will be the QSL Manager for our activity.
The sweet small dog in the photo is "Flori", a rough hair dachs hound. It must do now 3 weeks without Tina and Wil.