RC602
FM boot mount mobile.
25 watts
P Band with removable dash mount receiver in hod for police.
1 OFF in stock with talk-through control box and lead.
1 OFF standard control box in mint condition - bought at Flight Refuelling Radio rally August 2003.
GEC RC660P
AM Transportable
1 OFF
Serial Number 527
5 watts output.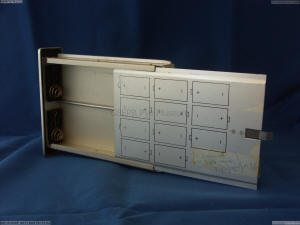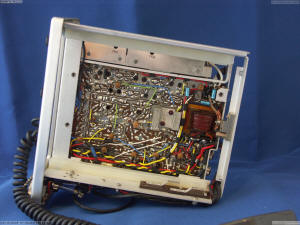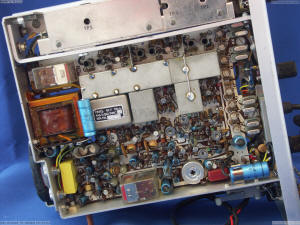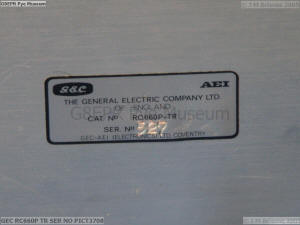 RC660-TR AM 6 channels Solid State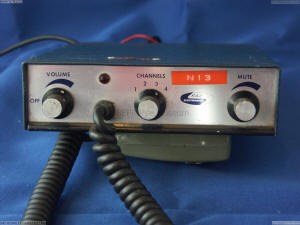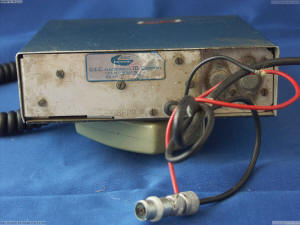 GEC LANCON
500mw hand portable FM.
Circa 1962.
The first truly portable police radio, designed for the Lancashire Constabulary - hence called the LANCON.
(P Band).
One only brand new in its box less DEAC cells.
Probably unique.
Bought at radio rally for about 5 Pounds about 1990.
See here for pictures
GEC Courier. RC550
Silver finish metal case.
500 mw handportable.
2 OFF Less batteries. Good condition
Manual in stock.
15 OFF Plus batteries and cases. Used condition
1 OFF Dymar marked double battery charger for above.
GEC Courier. RC550
Blue Rexene covered metal case.
500 mw handportable
3 channel radio microphone receiver type.
1 OFF in stock. Less DEAC battery and bottom battery cover
Bought at Harwell Rally February 2003.
GEC Courier VHF
Dymar GEC Courier Battery Charger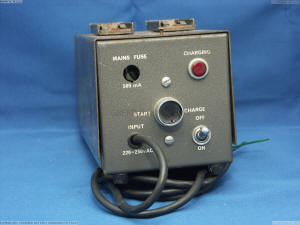 GEC Courier RC500 FM Portable circa 1962