On CW Philippines' Going 15 de 4F1AAR The Early Days 4
---
DX Camp Out in September
Again, it was September of 1986 when CW Philippines went on a DX Campout to celebrate it's 2nd anniversary by going to the highlands of Laguna. The place was Club Solviento where the members, friends and other guests were accommodated for the two-day affair.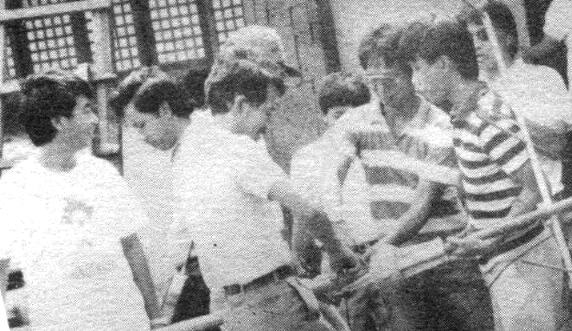 The preparation began as soon as they arrived to put up a station that will be used for dx'ing overnight.
Ric-DV1RTS was there. Nards-DW1LDR and Gary- DV1GPE were also there. Likewise with Sel-DV1SEL, Lito-DV1AJK. And so with Bing-DV1ATB, Roman- DV1AAR, Tony-DV1AEA, Louie-DV1AAZ, Allen- DV1AIR, Roy-DU1FP, Roland-DV1AMH, Mel- DV1DMD, Rey-DV1FZ including Tino Parada and Gus Paguntalan who were still associate members then at that time.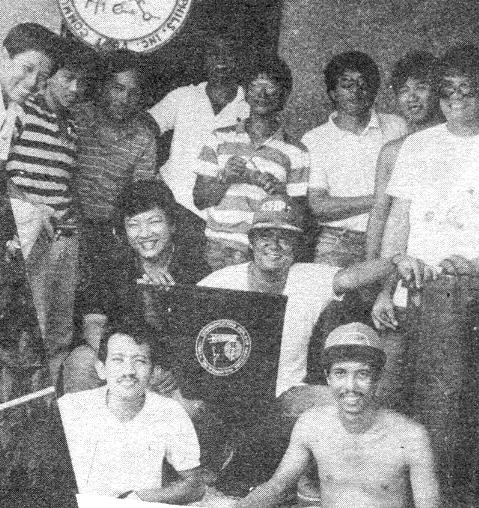 And yes, they were all there, helping to set up the station 4G1A that was heard for the first time in the history of Philippine amateur radio, garnering numerous contacts with fellow dx'ers abroad both on telephony and cw.
Another first worth mentioning during this activity was the news announcing the launching of The CW Philippines DX Award and The CW-DU Award.
With these two awards provided as an incentive, the Club hopes to project the Philippines among the active dx'ers worldwide while the latter was for the promotion of CW among the local hams.
The following day saw the early comers, numbering about 200, being treated to a free breakfast and before lunchtime, a TM 201 Kenwood transceiver was already raffled out as one of the major prizes.
One of the interesting highlights during the second day of the celebration was the Club's conferment of the first Honorary Membership to Hector del Rosario, DU1HR for his contribution to amateur radio and prospective hams as well.
Rolling the dice was fun enough, more so with taking home a bundle of moon cakes if you win the game. And this was the event that greeted everyone that evening, a Moon Cake Festival courtesy of the husband and wife team - Pons, DV1AOC and Daisy, DW1BLM .
oncwp4
---