ZS5WO
First licensed as ZR5FI in January 1981, passed CW and became ZS5ABH in 1984, callsign changed to ZS5OW and in 1992 took over my late fathers callsign, ZS5WO.
Had to dispose of most equipment and became in-active in 1994 after a forced move of QTH.
Discovered PSK-31 in July 2000, which renewed my interest in radio, and have been fairly active since.
Keen constructor, used to be active on satellite (worked more countries on Oscar 10 than H.F. phone), not interested in contests.
Other interests include bass fishing, r/c flying and sailing.
Household members are Pat (wife) Taneesha 4½ (daughter), Michael 18 (son). Also have a married daughter, Carol.
QTH is Howick, a small country town about 25km north of Pietermartitzburg in Kwa-Zulu Natal, RSA, 1085m ASL.
Occupation is Systems Engineer, rather a grand title for running the network at the Pietermaritzburg City Hall.
We are in probably moving permanently to the UK within the next year, and hope to be active from there.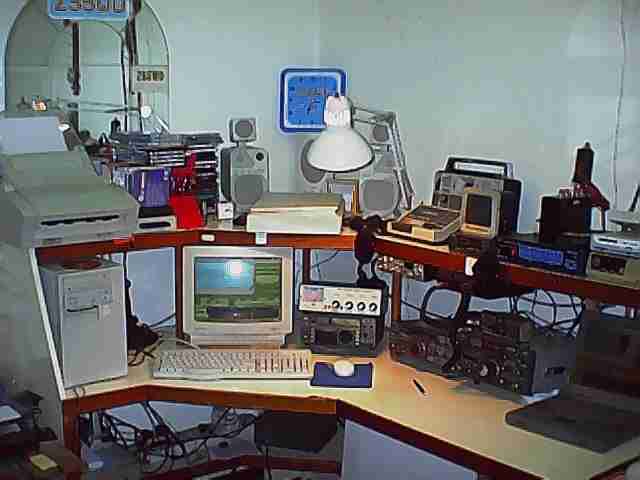 On the left, part of the shack, and on the right some of the antennas. Behind the house just above the roofline is the TH3 driven element, which is my 3 band dipole. The mast on the right isn't relly curved, but distortion on the camera lens.
Why's the car parked in such a strange place?? Parking right near a window helps to stop the radio or whole car from being liberated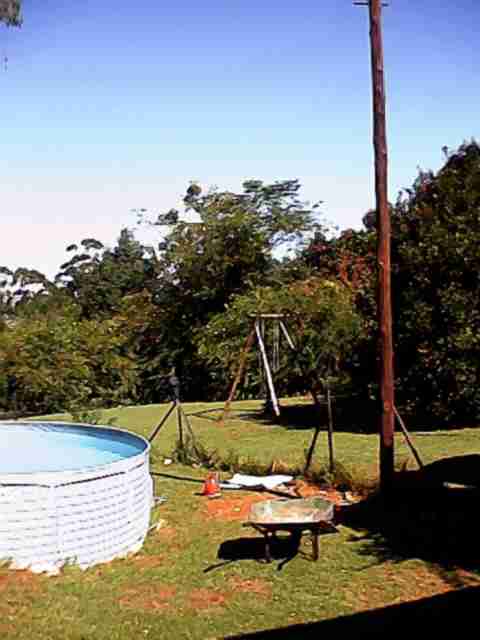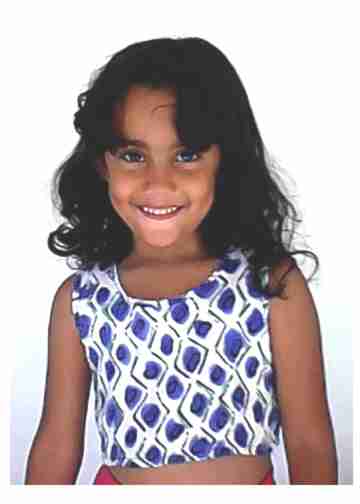 The new post which will have a tilt-over section on the bolt just visible at the top of the picture. Just finished concreting it in, hence the wheelbarrow etc. Then there's Taneesha and Pat.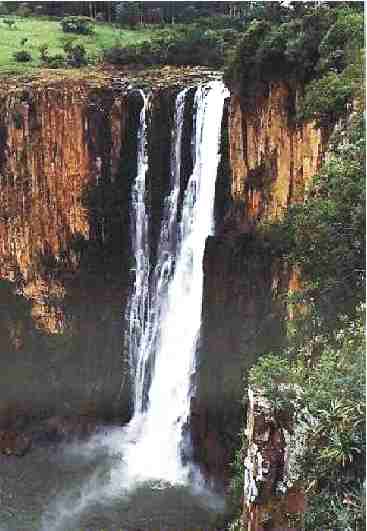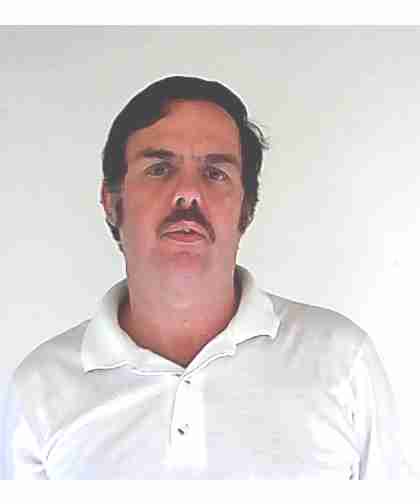 Howick Falls, about 90m high, one of the attractions Howick is better known for, and then guess who?