7P8Z Mountain Kingdom of Lesotho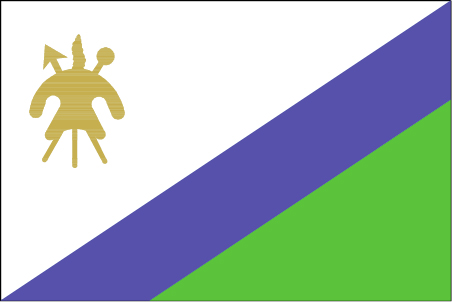 During previous trips to Lesotho I used the callsign 7P8EN that was issued to me in 1989. 7P8EN saw very little activity during the last few years and when I renewed the licence this year I requested a change of the callsign to 7P8Z.
The CW requirement for HF priveleges has been scrapped long ago in Lesotho and CW being my main mode of operation prompted me to request the change because the QSL buro in Lesotho was getting several cards adressed to 7P8R instead of 7P8EN!
As far as I could determine this is the first single letter suffix amateur radio callsign issued by the Lesotho Telecommunications Authority (LTA) or their predecessors LTC.
I will be visiting Lesotho on a more regular basis from October 2001 and several short operations will hopefully result from that.
Also in the works is the installation of a semi-ready contest station in the South West of the country to act as a basis for contest and DXpedition operations.

Search the 7P8Z log
QSLs for 7P8Z or 7P8EN is direct via ZS4TX.
Last updated 24 March 2002 by [email protected]
Return to: Super Combo Keyer ZS4TX Homepage