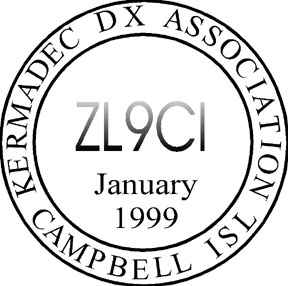 1999 DXpedition to Campbell Island
The braveheart, our transportation to and from the island. For info on this ship see below.

WELCOME TO THE JANUARY 1999 CAMPBELL ISLAND DXPEDITION
ZL9CI
IOTA OC-037

This page was designed to keep you up to date on what was happening during our voyage to and from Campbell Island in the Sub Antarctic. We hope our postings of the latest information, news, tidbits, and facts kept you informed and assisted you in making a qso with us. Over 96,000 made it in our log...a new DXPedition QSO record.

QSL ROUTE:

Kermadec DX Association
C/O Ken Holdom ZL4HU
P O Box 7
Clyde
Central Otago
NEW ZEALAND

Please read these qsl procedures before sending for card.
---
Our DXPedition will employ the use of regional pilots to keep the operators in touch with their audience. If you need help during the operation please feel free to contact the pilot for your area. Please bear in mind they will not make individual schedules for you, but can alert the DXPedition as to openings in your area if you find they are missing an opportunity.

: East Coast North America/South America Pilot:
N1DG Don Greenbaum, [email protected]

Central / West Coast North America Pilot:
AC7DX Ron Lago, [email protected]

Europe/Africa/Middle East Pilot:
GI0KOW Rob Cummings, [email protected]

Japan/Asia/Australia/New Zealand Pilot:
JJ3PRT Joe Aoki, [email protected]

The Braveheart is available for charter
Please contact:
Nigel Jolly
Stoney Creek Shipping Company
P O Box 1236
Palmerston North
New Zealand

You are visitor number since November 1, 1998
These pages provided courtesy of QSL.NET- Al Waller, K3TKJ. For a FREE home page and /or

FREE email address ([email protected]) visit QSL.NET

This page designed and maintained by N1DG.
Last updated 11 October 2000