The ZC1 Mk2 HF radio was a war surplus transceiver, originally designed for Army use in either a fixed station or truck mounted role.
After the war a number of sets were used by the Transport Department (the predecessor of the Ministry of Transport) during the 50's and early 60s'.

The transmitters were modified for operation on two crystal controlled channels (for day and night operation). The primary channel was 3280 kHz. The radios were mounted in the boots of traffic patrol cars (Chevrolet, Ford Zephyr, Holden).

To change channels, the officer had to stop, open the boot, switch channels, and readjust the transmitter tuning controls. With its design power of about 2 watts range was poor, however officers frequently made "un-authorised modifications" which improved the range considerably.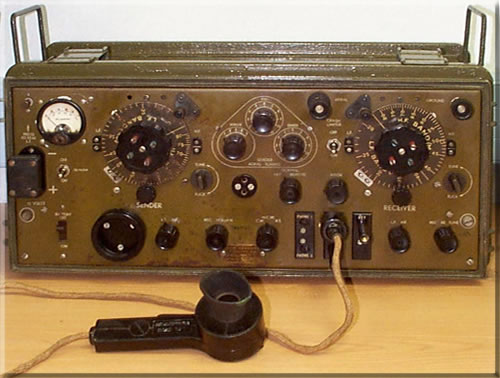 The ZC1 was also used extensively in the Search and Rescue role for many years after WW2. It was used as a base station in SAR field headquarters, operating on the SAR frequencies of 5680 and 3023 kHz until the 1970s when transistorised single sideband HF equipment became available.