Service Manual Wobbler (sweeping generator) TEST (АЧХ "ТЕСТ")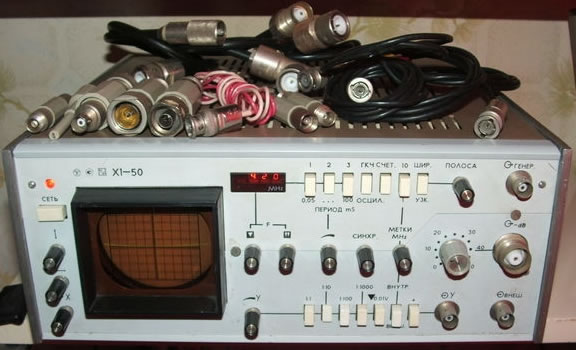 It is similar with "Х1-50" tracking generator, missing the frequency counter.

Frequency Range (values measured for my TEST tracking generator)

Band 1: 0...445MHz
Band 2: 380...707MHz
Band 3: 567...1050MHz (Max. 1135MHz with drop of output level)

"Band 1" have more spurios signals. Spourius rejection is better than 25dBc.
Output level is 45dBmV (-4dBm) / 75 ohms.
Output level flatness +/-2,5dB.

This TG is not suitable for narrow measurement like the response of crystal filters. It was designed for TV alignament.





Instruction Manual ТЕСТ- Russian


Instruction Manual ТЕСТ- Romanian


Power Transformer (typical failure)


X1-50 Service Manual (djvu file) - open using DjVu Solo 3.1 or other djvu reader