THE HAM RADIO HISTORY
The history of this hobby started as any fairly tale begins with "Once upon a time", many years ago, of course,
when I was young student, in my first university, on the second year, if I remember. I was at that time, an avid reader of the
"TEHNIUM" magazine, the only Romanian electronic magazine with regular occurrence and although I was a student in
electronics, a passionate builder with some experience to his credit, did not understand the terms of SSB, BLU, CW and
many others.
Usually built applications for audio - amplifiers, mixers, lighting effects, guitar effects, etc ... One day, I found, published in
the magazine, the schedule for a BLU 80W amplifier with tubes and I did not understand what they are so many coils in
assembly, which is actually BLU and I asked a professor of electronics for explanation dilemma.
The teacher told me that it is a little bit difficult to explain to me in two words a whole theory of radio broadcasts and
the best thing for me it's to find a Ham Radio Club, and to become a memeber. With the best method "learn and do" you will
find yourself all the answers that you ask for right now. "Take it easy, step by step" was his words.
So the clock started to thick :
My first ham radio club, was our county club - Constanta Radio Club (YO4KCA)
- I become a "beginner", and get SWL licence, with call sign YO - 2842/CT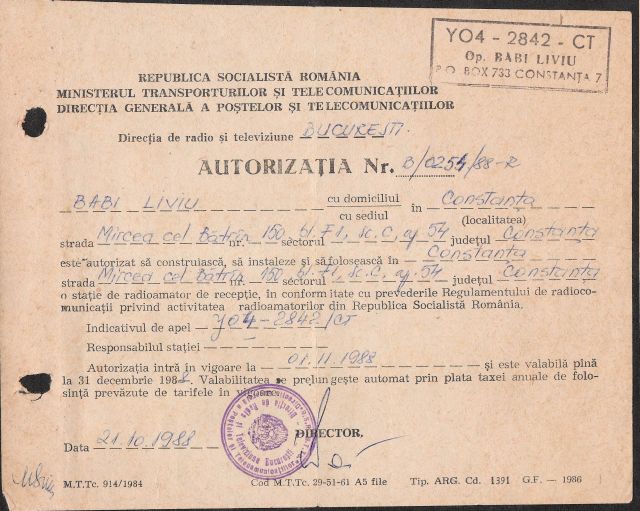 - After that I pass the III-rd class examination, I get the III-rd class Certificate and License ;
and I become YO4FNG ;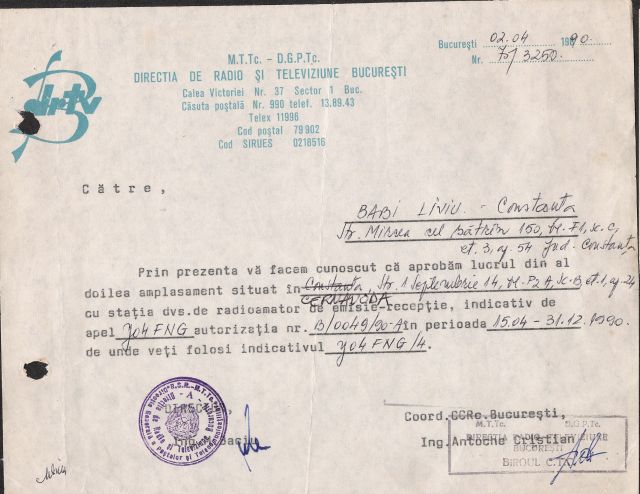 due to my work activity, I moved to CERNAVODA town, where I worked as engineer to Nuclear Power Plant.
I become regular member to CERNAVODA Radio Club (YO4KVD), with call sign YO4FNG/4
- After my CW examination, I pass the II-nd class exams :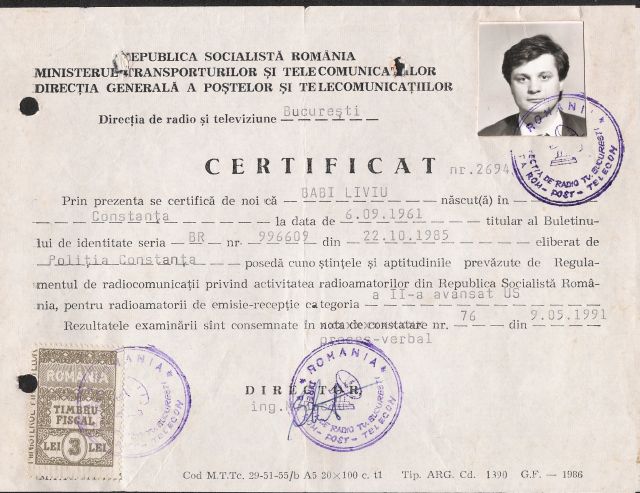 and get the II-nd class Certificate and License
The old II-nd class License was replaced by actual class II CEPT License
The 1-st class exams was one of the most difficult exams in my life ;
and now I have the 1-st class Certificate (HAREC) and new Licence
My 1-st class License it's valid for 2 places :
1 - my actual flat ;
2 - my house address;
Both addresses from KN44HD locator, and I must extend the License to cover my new property - I bought a new house,
far away from city noise, in the silence of the county, in Potarnichea Village (25 Km far away from my flat) :
Pictures from Google Earth - 44º 04' 16,78" N and 28º 28' 54,68" E - KN44FB locator
Until my License will be active for this place - will work with call sign YO4FNG/p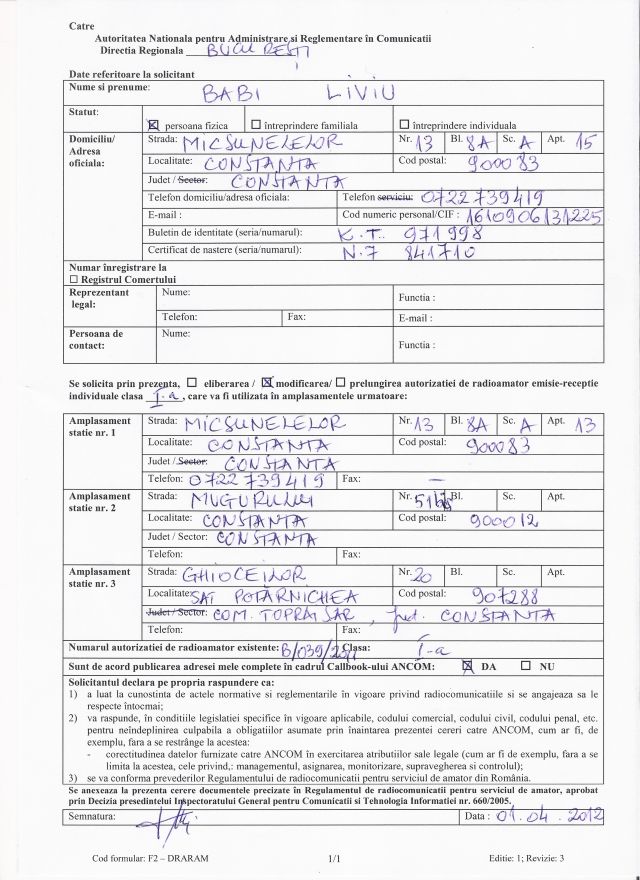 The official request to extend the license to cover my new property.
And new Class 1 CEPT license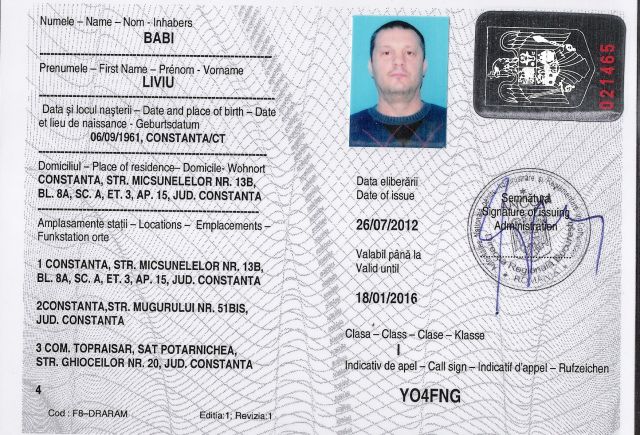 The next step - big power license for my EME activity