This is my home audio/video corner :
I used to play at drums and guitars in few big Romanian rock - groups. Rock music at top level. This was many years ago. Unfortunately all this groups are not longer exist anymore.
This is what I found left from my old "music stage equipments"
WILL TRY TO MADE ALL THIS GUITARS TO WORK AGAIN
First step identification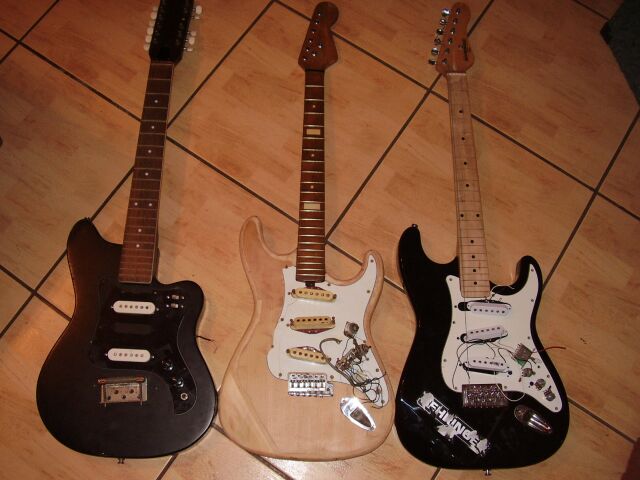 Black "strato" guitar now it's ready after complete restoration
"Hora" it's vintage double-six strings guitar, have 121 factory number and was made in Romania
restoration progress was made with original parts. Original Schaller pick-ups was mounted.
Black "strato" and Hora
Second "strato" restoration
Final work
After 25 years I'm back again in music recorder studio