Return to the Clandestine Radio Intel


Investigative Report:

VORGAN - a Voz Resistencia do Galo Negro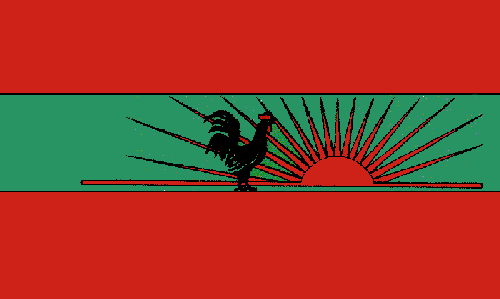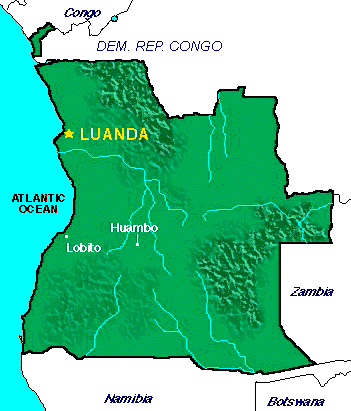 a Radio of Africa's Longest-running War

By Nick Grace C., February 27, 1998

Updated April 4, 1998

On the eve of April 2, Radio VORGAN broadcast its last transmission: an extended program to mark the occasion and offer hope that the recent political developments in Angola will bring an end to the two decade old civil war. VORGAN (a Voz Resistencia do Galo Negro) was originally scheduled to sign off on Feb 28 as part of the UN-brokered Lusaka Protocol peace agreement, however, negotiations degenerated into continued violence and the date was pushed back to Mar 30. On April 1, the UNITA representative to the Joint Commission which is overseeing the Lusaka Protocol being put into practive, Isaias Samakuva, announced to reporters in Luanda that the station would sign off later that night. His announcement was later confirmed by an anonymous source within BBCM as well as UNITA members in Washington who were contacted by CRI on Friday. Now that VORGAN is gone, the question remains as to where the 4 "containers" CRI discovered were being used for broadcasts will go. Unless the government in Luanda demands posession of the facilities to ensure compliance, the equipment could conceivably end up in former UNITA camps in Zambia or Congo.


VORGAN, one of the most easily heard "gray" covert clandestine radio stations in the world, was slated to leave the air on February 28, 1998, however, its sponsors vow to keep it running for as long as they can. Information has long been lacking about how it runs, but after a series of interviews with representatives of the opposition group, many questions can now be answered. Here is what I found out placed in context of Angola's bloody history.


| | |
| --- | --- |
| | UNITA's Radio VORGAN uses 4 mobile "containers" like this one to broadcast with 10 kW. These are likely to have been provided by the CIA or U.S. military, which supported UNITA during the Reagan and Bush presidencies. (Photo: Army Broadcasting Service "KTRK") |

When the regime in Portugal collapsed in 1974, anarchy spread to all of the colonies that had been under the country's umbrella. Angola was the worst hit as political parties formed along tribal lines, and the Soviets with Cuban forces attempted successfully to bring it into the communist sphere.

UNITA (National Union for the Total Independence of Angola) was formed in 1966 by Dr. Jonas Savimbi to counter the stronger pro-Communist MPLA (Popular Movement for the Liberation of Angola.) The Guardian reported in 1992, in fact, that UNITA was founded with the encouragement of the CIA after intelligence officers had recruited Savimbi from the Portuguese Secret Service (The Guardian). Nevertheless, UNITA took up arms against other opposition groups, the Angolan government, and the Cuban mercenaries, with most of its support from the Ovimbundo and Chokwe tribes of southern Angola.

In 1974, a major civil war broke out when Portugal dropped its colonies. The MPLA found its support in radical African states, leftist Portuguese, and Mozambique's Communist government. UNITA had the United States and South Africa. On October 14, 1975, "Operation Zulu" was launched on the South African-Angolan border with UNITA and South African troops against the MPLA, which had just defeated another guerilla group. Using this intervention as justification, the Soviet Union sent Cuban mercenaries to help the leftist MPLA and a stalemate resulted a few weeks later (Soley, p.97). The MPLA controlled more territory than UNITA after major hostilities ended and, with Soviet support, effectively governed Angola.

On January 4, 1979, a a Voz Resistencia do Galo Negro - Voice of the Resistance of the Black Cockerel (VORGAN) signed on the air with the crowing of a rooster. Its programs slaughtered the morale of the communists and reported battlefield reports on the progress of UNITA. At the time, most people agreed that VORGAN was broadcasting from South Africa since South Africa was a major contributor to the group's coffers and often fought alongside UNITA guerillas four years before. Another station also believed to be from South Africa appeared, called Radio Cuba de Africa, targeting the Cuban soldiers stationed in the country.

Charming, multilingual and suave, Jonas Savimbi became a strong ally of the Reagan and Bush administrations in the U.S. and the leadership of apartheid South Africa. With his ivory-handled pistol he blended well with the opposition groups that were courting the U.S. during the Eighties. UNITA conquered Angola's diamond-rich regions in the north-east, which it used to purchase weapons and arms, all the while continuing its struggle against the communists. With covert aid from the United States and Europe, "Angola, like Nicaragua and Afghanistan, was the African showcase of Ronald Reaganís Cold War policy of supporting freedom fighters in their fight against Soviet-backed regimes" (Washington Times.)

60,000 Cuban troops were recalled from Angola in 1990 following the end of the Soviet Union, and the MPLA government scrambled to shore up its resources. As the war raged on, the United Nations (UN) intervened and negotiated a cease-fire in Lusaka (called the Lusaka Protocol.)

Radio VORGAN continued its broadcasts, and the MPLA government did everything in its power to destroy the clandestine's effectiveness. Besides ambush attempts, the government jammed VORGAN's signals and even ran a black clandestine that deceived pro-UNITA listeners into listening to its anti-UNITA programming.

As part of the cease-fire, UNITA and the MPLA finally faced each other in a national election in 1992. Savimbi promised "to reduce Angola to another Somalia" if he lost before the ballots had been counted, and when he did indeed lose, he kept his promise (The Guardian). Support for the MPLA crossed ethnic and linguistic lines, thereby ensuring President Eduardo dos Santos' victory. Savimbi, on the other hand, returned to UNITA-held territory surrounding Huambo and UNITA headquarters in Bailundo to continue the struggle after he repudiated the elections, which UN observers had called "free and fair" (US State Department).

The UN imposed sanctions on UNITA for its refusal to follow the Lusaka Protocol and accept the election results. Foreign nations could no longer supply the group with armaments or petroleum. Eager to impress UN officials, the newly arrived Clinton administration quickly slashed the covert funds which had been directed to UNITA for nearly 15 years.

As UNITA continued its struggle, the UN leveled more sanctions on the guerillas on October 30, 1997, including an international ban on travel for its officials, the closing of its offices abroad, and the banning of flights into UNITA-held areas unless sanctioned by the Angolan Government. As if the UN called the shots for U.S. foreign policy, Clinton rushed Secretary of State Madelaine Albright to Luanda so that she could observe U.S. oil company Chevron's operations base, meet with Eduardo dos Santos to forge bilateral ties with his leftist government, and to announce to the world that "Savimbi and the UNITA leaders who remain outside of Luanda can expect only marginalisation if they do not move swiftly to comply fully with the Lusaka Protocol, and to work in good faith to build post-Lusaka arrangements" (Angola Peace Monitor). Two days later, President Clinton signed an Executive Order outlawing UNITA from having offices in the United States. The Clinton administration was also hastily involved in selling several C-130 cargo military planes to Luanda, shifting its military support from UNITA to the MPLA socialist regime (ISP Aug 12, 1997.) The sale, however, was repealed after criticism from U.S. Congress threatened to highlight the Clinton administration's double standards. UNITA's newspaper Kwacha Press states in an editorial "In Washington, it was understood, only years later, that good business deals could be made with... dos Santos" (Kwacha Press.)

Ironically, the U.S. Department of State's annual Human Rights Report on Angola released a month later cited the Angolan government for human rights abuses. "Members of the security forces committed extrajudicial killings, arbitrarily and secretly arrested and detained persons, and often tortured and beat detainees. The Government did not take effective action to punish abusers." On the other hand, it also attacked UNITA by stating "The human rights situation in territories controlled by UNITA was poor, with numerous extrajudicial killings, disappearances, incidents of torture, arbitrary arrests and detentions, denial of fair public trial, forced conscription, and attacks on civilian populations. UNITA tightly restricted freedom of speech, the press, assembly, association, and movement. UNITA did not cooperate with independent investigations of human rights abuses by United Nations human rights monitors, the only such monitors in the country" (State Department.)

In fact, according to an adviser to Congressman Mark Souder, "the Arlington-based security firm Military Professional Resources Inc. joined the number of foreign companies prospecting for lucrative contracts in Angolaís newest industry, the mercenary business" against UNITA (Washington Times.) Yet international condemnation falls on the shoulders of UNITA.

Under international pressure, the UN-brokered Lusaka Protocol cease-fire is finally being implemented, and all of UNITA's remaining "8000 troops" are to be decommissioned. This isn't such an easy feat, however, and the fact that they have been soldiers for 20 years or more must be considered. Otherwise, without skills the soldiers will become bandits and thieves, much like what the rebels became in Guatemala after that nation's war ended in 1996. UNITA officials complain that the UN provides soldiers who lay their weapons down with US$200 and then point to the door. Do UN officials believe that they are building confidence in Angolans?

VORGAN has been monitored closely by the UN and Angolan specialists for its content. In fact, the very state of the Lusaka Protocol depends upon the radio broadcasts. One UN official stated in August 1997 that "UNITA can help assure the world body of its good intentions by moderating its warlike radio broadcasts on its propaganda station..." (ISP Aug 12, 1997.) Indeed, VORGAN was even criticized by the UN earlier that year for broadcasting "incorrect" and inflammatory information (Electronic Mail & Guardian, April 2, 1997.) The National Democratic Institute, a NGO, participated in a biweekly radio broadcast called "Voices of Reconciliation" in what is hailed as "the first time journalists from state-run media and UNITA are working jointly" (NDI.) This project has laid the framework down for VORGAN's transformation into a non-partisan FM radio station.

Isaias Samakuva, UNITA's representative to a commission established by the UN to coordinate the final elements of the Lusaka Protocol, told the Center for Strategic and International Studies (CSIS) in Washington, DC, in September 1997 that "Radio Vorgan has long played a key role in UNITAís ability to communicate with the people in its territory. It has been the only balance to a press that is entirely controlled by the State. The proposal on the table calls for UNITA to transition from short wave outreach to FM stations. This is a technical concern that will take some time to accomplish. However, UNITA has immediately addressed the concerns regarding the material broadcast over Radio Vorgan. In this regard, UNITA is ensuring that any information broadcast over Radio Vorgan contributes positively to the peace process in Angola. As the timetable of the Lusaka Protocol permits, UNITA hopes to carry out studies, in conjunction with government authorities, on the feasibility of installing a network of FM stations capable of covering the entire country" (Samakuva.)

A few months later, President of the Center for Democracy in Angola, Inc., Jardo Muekalia, told CSIS VORGAN's days were limited. "UNITA has also taken concrete steps to phase out Radio Vorgan, it country-wide shortwave station, and initiate Radio Despertar, as a non-party FM media outlet. An advanced Radio Despertar technical team has been in Luanda since October 28 working on the issue with the Government. A place on the FM band has been reserved for UNITA. However, there are still issues to be resolved. Felix Miranda, the head of the Radio Despertar team, told Maître Alioune Blondin Beye, that the imposition of sanctions could prevent the purchase of the equipment needed to set up the new station. Radio Despertar must have a number of transmitters to cover the entire country. Another big problem is that the Government has not, to date, authorized the new station to begin broadcasting" (Muekalia.)

VORGAN was to close in February 28, and within time become a non-partisan FM radio station called Radio Despertar to provide the clandestine station's personnel with jobs. When the change does come, UNITA hopes that Radio Despertar will carry their message, but that is unlikely since they admit that 4 to 6 transmitters will be needed to cover Angola's mountainous territory. "The Government has a monopoly on television and will soon have the only radio station, Radio Nacional de Angola, to reach the entire country when Radio VORGAN, the UNITA shortwave station is replaced by the limited range of FM Radio Despertar, a non-partisan media outlet" A press release states (UNITA Feb 6, 1998.) Furthermore, the Angolan regime continues its strict control of media in the nation and has engaged in harassment, terrorism and even assassination against independent journalists. According to UNITA sources in Washington, whose statements are backed by Portuguese news reports, UNITA aims to keep Radio VORGAN running past April 1998 in order to continue the group's pressure on the government. VOA news items filed around the time of the February 28 deadline show that both the regime in Luanda and the UN Observer team are condemning UNITA for not demobilizing its forces quickly enough.

Peace will not be easy for Angola, especially since both UNITA and the MPLA are being rushed through the UN's peace plan. The warring sides may lay down arms in the short term, but speeding up the process will not ensure reconciliation after over 20 years of fighting. A parliament was installed in April 1997 with the participation of UNITA, however, UNITA representatives continue to be outlawed in Angola and isolated globally. Time will tell if peace can be restored to Angola. In the short term, unfortunately, peace remains a challenge with the Clinton administration's double-standard partisan politics and egregious foreign policy.



VORGAN used to verify reception reports through the Free Angola Information Service, a UNITA lobbying office, in downtown Washington, DC. In December 1997, Dan Henderson and I discovered that the group had changed to another office and was being called the Center for Democracy in Angola, Inc. Soon afterwards, Dan found information that this lobbying office was slated to close by an Executive Order signed by President Clinton. The office did indeed close in early February.

It also became apparent that the gentleman who signs all verification cards for VORGAN, Mr. "Jaime de Azevedo Vila Santa," doesn't exist. In fact, when we would visit the office or call their telephone number this individual was never "in" and could never be "reached" for comment.

Reception reports can conceivably be mailed to the chief UNITA representative in the United States, but how he will react to reception reports is unknown at this time:

Mr. Jardo Muekalia
P.O. Box 65463
Washington, DC 20035
USA


Bibliography


"1997 Human Rights Report." U.S. Department of State. Washington, DC: January 30, 1998.
"Angola's bloody road to peace." The Guardian. December 5, 1992.
"Government Monopoly." UNITA Press Release. February 6, 1998.
"Itís time for the United States to stand up for UNITA." Washington Times. November 16, 1997.
"MPLA and UNITA share power in Angola, but the population suffers from the arbitrariness of the police." Kwacha Press, February 18, 1998.
"Security Council Warns UNITA of New Sanctions." ISP August 12, 1997.
"U.S. Strengthen Ties with Angola." Angola Peace Monitor, Vol. 4 #4, December 19, 1997.
"Voices of Reconciliation." National Democratic Institute.
"The World Wants a Paper peace in Angola." Electronic Mail & Guardian. April 2, 1997.
Annan, Kofi. "Report of the Secretary General on the United Nations Observer Mission in Angola." September 24, 1997.
Muekalia, Jardo. "Remarks on the Angolan Peace Process." Presented to CSIS on December 17, 1997.
Samakuva, Isaias. "Angola: Where We are Now and Where We're Going - a UNITA Perspective." Presented to CSIS on September 19, 1997.
Soley, Lawrence C. and John S. Nichols. Clandestine Radio Broadcasting. Praeger. New York: 1987.


REPORT OF THE SECRETARY GENERAL ON THE UNITED

NATIONS OBSERVER MISSION IN ANGOLA

September 24, 1997

Statement by UN Secretary General, Kofi Annan


On 1 September 1997, after protracted delays, UNITA notified the Government of Angola in writing that it would agree to use frequency modulation (FM) for the private radio station, which would be named "Radio Despertar," to replace Radio Vorgan. UNITA received the Governmentís official response on 12 September, and indicated that it was undertaking the necessary technical studies in order to establish the new FM facility in major urban centres throughout the country. My Special Representative is urging the parties to expedite the setting up of this new non-partisan station.

In the meantime, MONUA has reported that Radio Vorgan has significantly decreased the broadcast of hostile propaganda. Some of its lead comments now seem to be more supportive of the demobilization process and national reconciliation. However, UNITA has recently resorted to a new practice of disseminating hostile propaganda from its offices abroad, especially those based in Bonn, Lisbon and Paris.


State Department 1997 Human Rights Report on Angola

Quote on VORGAN


UNITA runs the Voice of the Resistance of the Black Cockerel (VORGAN), which often broadcasts hostile propaganda against the Government, contrary to the provisions of the Lusaka Protocol. For example, a UNITA broadcast in July accused the MPLA of declaring war against the people of Angola and urged the people to resist. However, the use of hostile propaganda declined towards year's end. Under the protocol, UNITA is obliged to transform Radio VORGAN into a nonpartisan private commercial station. UNITA's newspaper, Terra Angolana, follows a strictly pro-UNITA line and could not be found in government-controlled areas. UNITA prohibits the press from freely entering UNITA-controlled territory.


Radio Vorgan

Quoted from the Angola Peace Monitor


The Angolan Government has licensed Radio Despertar, and made a FM frequency available for it. This is to replace Radio Vorgan, which broadcasts on short-wave. Meanwhile, Kofi Annan reported (S/1997/807) that Radio Vorgan had "significantly reduced the broadcast of hostile propaganda and, in many instances, its editorial comments have been supportive of the peace process efforts".