---
Cambodia DX-Expedition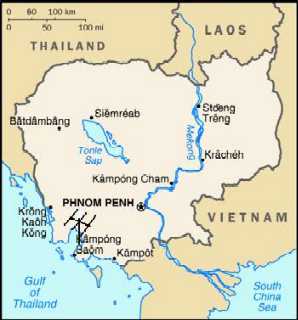 During the uncoming month of October , Toni (EA5RM) and Pedro Luis (EA7DBO) will be active from Sihanouk Ville in the south part of Cambodia.
The sack will have an Icom IC-736 and a couple of 4CX250B as power amplifier to give an readble signal in Europe. The antennas will be a tribander beam for 10-15 & 20 m. and wire dipoles for the others bands.
Our arrive to Phnom Pehn is planed to the 10 AM, local time of October 3rd, We will be transmiting until first hours of October 13th, when will back to at home.

Operation will be in SSB & RTTY , with some of CW. We did request also licence for 6 meters band , them will work from 6 to 80 meters bands.
On line log will be available in this page during the operation, and will be updated everyday.
XU7ABD will do QRT October 13th.
---
Sunset in sihanoukville
---
QSL is via EA5RM:

Antonio Gonzalez
P.O. Box 930
E-03200 ELCHE
SPAIN

---
[email protected]
---
---
XU7ABD
SPONSORS & CONTRIBUTORS
DIARY
QSL
---
E-MAIL
[email protected]
---
© Copyright EA5RD - 12/01/01