WTMRA
Field Day 1999
Several of the club members gathered at Hutch Mountain for the official Field Day operation. Those who attended stated that they had a good time and enjoyed the cooler June weather. Once you get up past 7000', those hot June days are a bit easier to handle. A big thanks to Tom Jenkins, KC7ADU, for the digital pictures.
This page will take a couple of minutes to load all 6 of the pictures. Go pour yourself another cup of coffee, let the dog out, and fix that leaky faucet you've been meaning to do for the past 3 months. When you get done, this page will have loaded by then!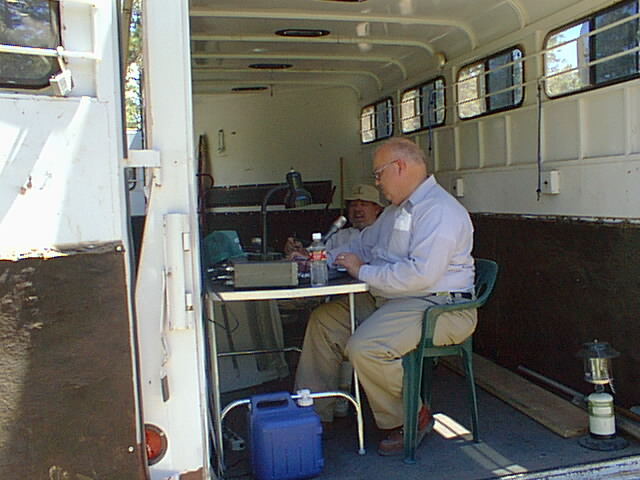 "CQ Contest, CQ Contest.....K7BB horse trailer mobile, QRZ contest!"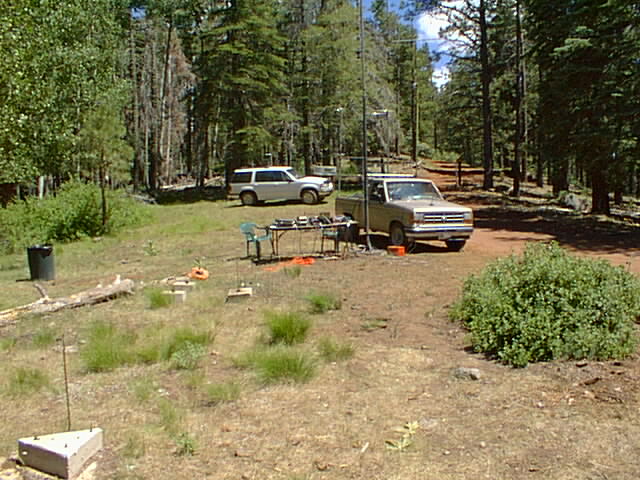 Where's the operators at operating position #2?
Howard checks the "lawn chair to shade tree" ratio. Lookin' good Howard!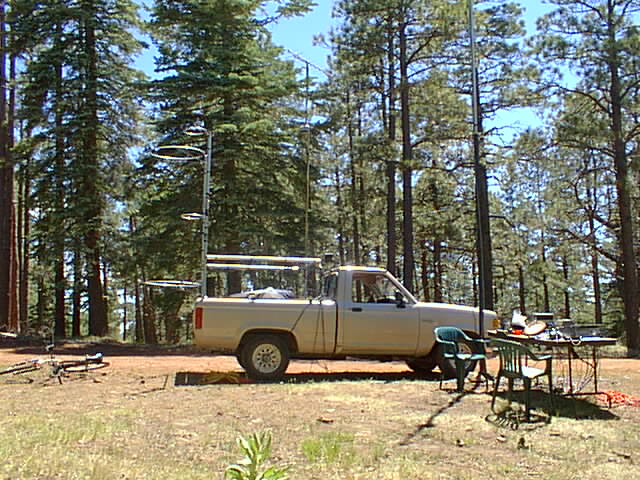 Another picture of the 2nd operating position....where are those operators?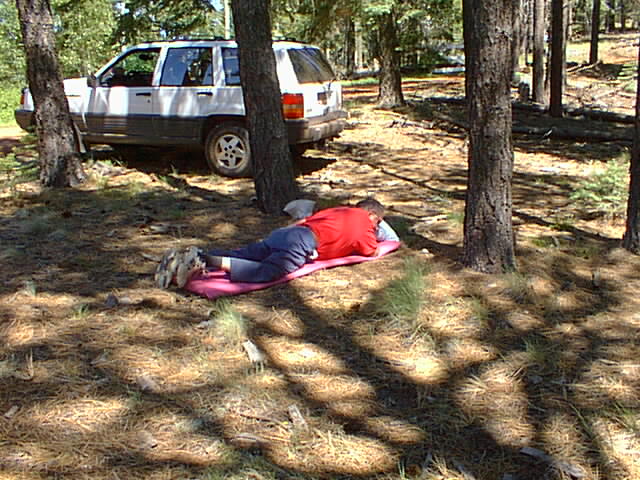 Ah huh....found one of the operators. He must have dropped his contact lens.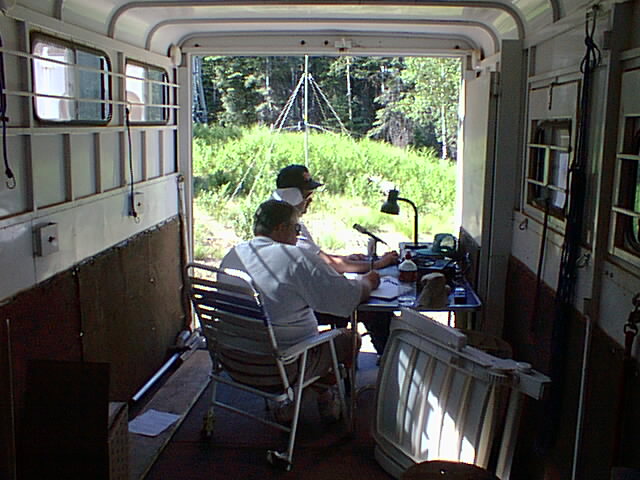 Meanwhile, back at the horse trailer, team #1 continues to rack up those QSOs!