Welcome to the MOuSeFET CW Transmitter Page
Updated May 2022

Version 11 Updated information, Improved PA Output, plus Low-Pass Filter,
New Franklin Oscillator VFO .

Original article was in December, 1986 QST by Mike Masterson WN2A (formerly KA2HZA).
Reprinted in QRP Classics,1990. Winner QST Cover Plaque Award,Dec 1986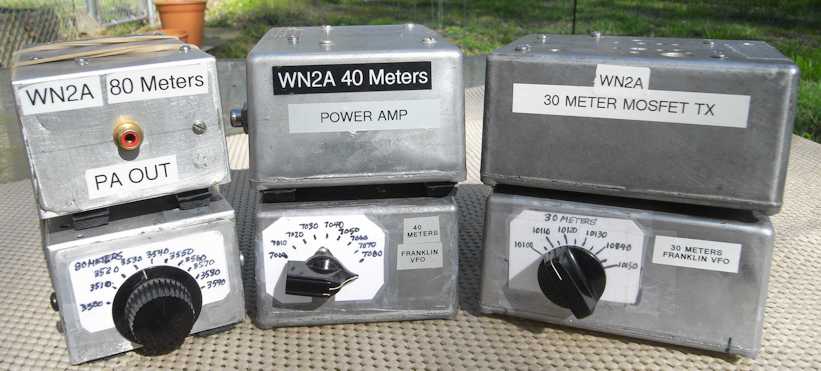 QST Editor for this article was Paul Pagel, N1FB- (whom is credited with the term MOuSeFET)
Chuck Hutchison W8CH,Technical Editor set up the ARRL Lab tests.
These transmitters have performed extremely well over the years, with no component failures or downtime since they were built in 1985. They have been used portable on camping and vacation trips , driving a variety of antennas often with less than perfect VSWR loads. They are intended to provide a clean keyed CW signal on 80,40 or 30 meters of 12-20 watts output from +12-+13.8 VDC. The latest Version 11, makes several worthwhile improvements . As before, the VFO and PA assemblies are in separate enclosures for best thermal stability. This also makes for easy modular construction.


New Version 11: Download size: ~1940 K MOUSEFET_11.pdf


Thanks to Rob, PA3EQB for Much Helpful Advice
and also Bill, W∅MS for the August 2011 QST article on the transmitters.