AMATEUR RADIO FIRST DAY COVERS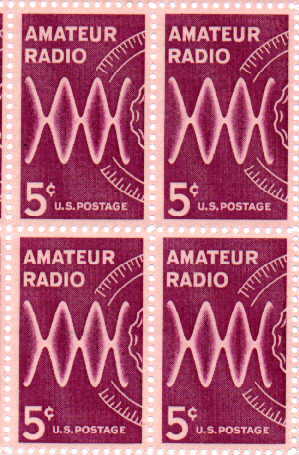 A 5-cent stamp honoring the nations 250,000 Amateur Radio Operators was placed on sale at Anchorage, Alaska on December 15, 1964.
It was in Alaska that the "hams" wrote another chapter in a long public service record by maintaining communications following the Alaska earthquake of 5:36 P.M. on March 27, 1964
The Amateur Radio Commemorative Stamp, Scott #1260, was released on the 50th anniversary of the founding of the American Radio Relay League.
This purple vertical stamp combines a radio broadcast wave with a portion of a radio dial was designed by Emil J. Willet, of Hartford, Connecticut.
In Mellone's Specialized Cachet Catalog of First Day Covers of the 1960's it shows 31 FDC's issued for the Scott #1260 Amateur Radio Commemorative issued December 15, 1964 in Anchorage, Alaska. If you have a cover that I have not displayed PLEASE email me a picture in jpg format. If you don't have a scanner a colored copying machine can be used. With your help I hope to be able to expand this home page with more pictures of Amateur Radio First Day Covers. WJ8C

If you have comments or suggestions, email me at [email protected]

UPDATED 19 October 1999