Here are some pictures of the first meeting of the WESTFLA QRP club. I'll try to add some thumbnail pictures soon. Since I didn't know everyone there, I missed a few names. Please email me and let me know to replace the ???? with your name in the following descriptions.

Here is a picture of the outside of the TARC clubhouse where we held our meeting. It is a dedicated facility on a nice piece of property in Tampa. Note the Gap vertical on the right.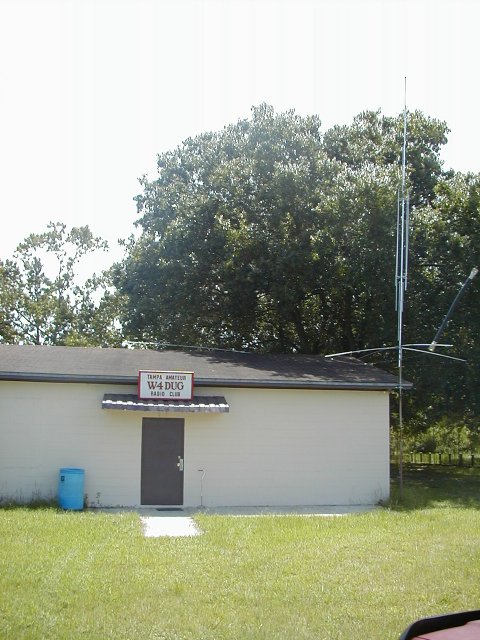 George Goodroe (KF4CPJ) and Mike Maiorana (KU4QO) put the final polish on the TARC clubhouse for out first meeting. Mike is the one handling the mop, and has been dubbed "Chief Mop Wrangler". The radio room is visible to the right of the picture with the clubs TS-570 waiting to be used.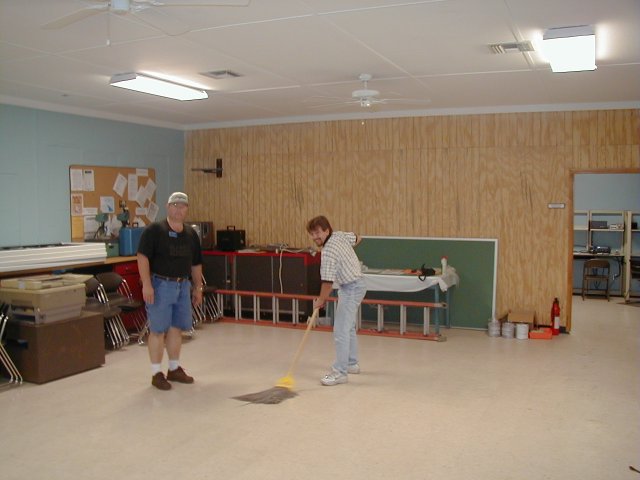 Joe Gigliotti (W4EMI) and Bobby Floyd (KD4HVD) get the coffee going. Both Joe and Bobby are also members of TARC, which graciously let us use their clubhouse for our meeting. The coffee and donuts were good, but we didn't get a chance to use the hotdog cooker (maybe next time ;-)
The meeting is underway. The tables were eventually covered with radios and gear of every description. The folks pictured are Fred Kalt (W2XN) talking to Bill Penhallegon (W4STX). Mac Steinmeyer (KF4KSM), George Goodroe (KF4CPJ) and Mike Powel (KF4TWB) examine a rig. Meanwhile, Cecil Wagner (KE4EYI) has a cup of joe and ponders the manhattan construction of the Desert Ratt..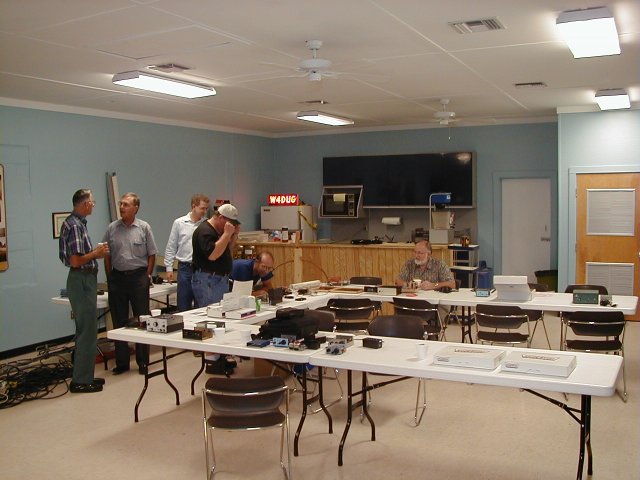 Jeff Greer (WD4ET), Mike Maiorana (KU4QO), Joe Gigliotti (W4EMI) and Bill Smith (WD4HAA) have a look at a K2 under power. Mikes salivary glands were working overtime in anticipation of his long awaited K2. Jeff is smiling because he already got his kit, and had the partially constructed K2 available for viewing.
George Goodroe (KF4CPJ), Fred Kalt (W2XN) and Steve Cohen (N3OIE, seated) help Mac Steinmeyer get the BFO and TX offset set properly on his NC20. Despite Mikes taunting they completed the job in time for lunch ;-)