---
Mexican (XE) amateur radio permits for foreigners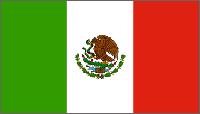 Updated 14 September 2018
---
WARNING!
Since 2014, the Mexican regulator IFT (sometimes called IFETEL) has not issued permits to foreign radio amateurs. This even applies to USA amateurs, who had been covered by an agreement between the US FCC and the Mexican Communications/Transport Ministry (SCT). At this point, the only legal way for a foreign ham to operate from Mexican territory would be to operate from a Mexican ham's station, using that ham's call sign.

All information below, along with the links from this page, explain the process when the regulator was still CoFeTel. If or when a new process for these permits becomes available, I will update these pages to reflect the new process.
---
Background information
For many years, the process that a foreign amateur radio operator must go through to get a permit to operate in Mexico was very difficult. Sometimes, impossible. At other times, the process was very different depending where you were in Mexico. Things are a little better now, but still not perfect. Lots of paperwork, money, and patience are needed. The ability to speak and understand Spanish, or a friend (ham or non-ham) who can translate Spanish, is also a good thing to have.

Throughout these pages, I will refer to the two organizations involved with this process by their Spanish-language acronyms. Those two are:
Comision Federal de Telecomunicaciones (Federal Telecommunications Commission, or CoFeTel) - similar to the USA's FCC, the Mexican government entity that issues amateur-radio licenses and permits
Secretaria de Comunicaciones y Transportes (Secretariat of Communications and Transport, or SCT) - until the mid-1990s, the Mexican government entity that issued amateur-radio licenses and permits. Now, SCT acts as the "branch offices" for CoFeTel outside Mexico City for paperwork and other transactions
DISCLAIMER! I am not a lawyer, a Mexican national, nor a Mexican citizen. My information is based on 10 years' experience with my own permits, and comments/suggestions from other amateur operators inside and outside Mexico related to this process. These processes may be changed at any time without advance notice, and some locations may choose to operate under different procedures. I have no control over any of that. Anyone using this information does so at their own risk.
---
Process to apply for the XE amateur permit
The process I outline below in the numbered links below is what I use when applying for my permits, and should be similar for much of Mexico:
If you are in southern California, and wish to file the paperwork for the XE permit in Tijuana, Baja California (across the border from San Diego CA), the process in Tijuana may be different than in much of Mexico. And thanks to Christian DL6KAC, you can see another different process foreigners can go through for a Mexican ham permit in Mexico City.
---
Other information
---
WD9EWK/VA7EWK