---
Where to file Mexican (XE) amateur permit applications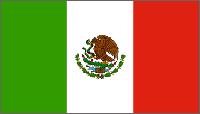 Updated 14 March 2010
---
Officially, foreigners are required to mail their applications to the following address in Mexico City:

Comision Federal de Telecomunicaciones
Director de Emision de Licencias
Avenida de las Telecomunicaciones s/n
Edificio Ingenieria y Sistemas, 1ro piso
Col. Leyes de Reforma
09310 - Iztapalapa, D.F.
Mexico


If you are in or around Mexico City, this should be the place to go to file the paperwork in person. Just like with the local XE hams, there are other places where the paperwork can be filed in person. The SCT acts as the place Mexican hams file all paperwork - license renewals or modifications, annual reports on their radio activities, etc. - for all locations outside the Mexican capital.

The SCT maintains a list of offices around Mexico with locations and other information. In theory, the process should be similar at any of these locations, but - as with other things in the Mexican bureaucracy - that may not be the case. These offices are generally open between 0900-1500 local time, Mondays through Fridays (excluding Mexican holidays). A good suggestion is to try to get to the office before 1200, in case it takes a while to process the paperwork and allow time - if needed - to go to a nearby bank to pay the permit fee.

I (WD9EWK) use the SCT office in Mexicali, Baja California - across the border fence from Calexico, California. Hams from around San Diego, California, have contributed information about the SCT office in Tijuana, Baja California (south of San Diego) and how that office handles this process.
---
WD9EWK/VA7EWK - Mexican (XE) ham-radio permits