---
SCT office in Tijuana, Baja California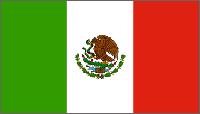 Updated 22 December 2008
---
NOTICE: Some of this information has been provided to me by Rod AC6V (now SK), on behalf of others in the San Diego CA area who visit this office for their Mexican ham permits. I have never visited this office, nor have I tried the process that this office uses. This is presented as a convenience for those who do not want to drive to Mexicali for this paperwork. You should find a good map of Tijuana before attempting to drive to this office. Taxi cabs may be a way to get there without having to drive there yourself.
---
The Tijuana SCT office is now located on Avenida Fuerza Aerea in Colonia Aeropuerto (a neighborhood near the Tijuana International Airport). There are a couple of phone numbers listed for this location on the SCT web site. I do not have a map of this location, as I did in the past with the previous location of this office.
---
Differences in the application process for Tijuana SCT office
Unlike most other SCT offices, the entire process is handled in this office. As far as I (WD9EWK) have heard, nobody who applies for a permit from here ever sees the XE permit issued from Mexico City. A piece of paper is provided by this office, and this is the only authorization foreign amateur operators get from here.

Some have reported to me via e-mail that the process at this office is now closer to how it is done at other offices including at Mexicali - file paperwork at the office, go to a Banamex bank to deposit the fee payment, then return to the office to get your invoice stamped PAGADO ("PAID").

For me (WD9EWK), if the SCT office wants you to pay the fee at the office and not at a bank, and you never get any paperwork back from Mexico City for your official permit, this is strange - even by Mexican standards. Most SCT offices in other parts of Mexico do not want to handle the fee payment, and will send the applicant to a nearby Banamex bank to deposit the fee into an SCT bank account. No mention of any restrictions on permits for USA amateurs is apparently made by the Tijuana SCT office, even though there are restrictions for those amateurs (no contest operating, no DXpeditions, no operating from Mexican islands) is spelled out in a 1991 agreement between the governments of the USA and Mexico. Proceed at your own risk - in getting to this office, and operating with whatever paperwork you receive from this office.
---
Additional information regarding the Tijuana SCT office
There is an American ham who lives in Tijuana, Patrick XE2/KB6OXX, who is more familiar with the situation in Tijuana and could be of assistance. As not to send Patrick more junk e-mail, his address is available from QRZ.com.
---
WD9EWK/VA7EWK - Mexican (XE) ham-radio permits - Where to apply for XE permits