---
Required paperwork for Mexican (XE) amateur radio permits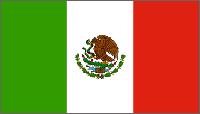 Updated 2 January 2009
---
Before applying for a Mexican ham-radio permit, a variety of paperwork must be prepared. Most of this can be done in advance, although for most people one part (immigration paperwork) is only done upon arrival in Mexico. You will need the following documents:
Application for the permit. One form (AFIEXT01) is used for most foreigners, and another (AFIEXT02) is used for USA amateurs - sometimes it is OK for Canadian amateurs as well. Once this form is filled out, make a photocopy of it.
Two photocopies of your amateur license
Two photocopies of your passport's identification page
Two photocopies of your Mexican immigration documentation, indicating the length of time you are allowed to be in Mexico
For all amateur operators except those from the USA (and sometimes Canada), one more piece of paperwork is required:
Original and one photocopy of a letter written by a Mexican amateur operator, inviting you to operate in Mexico and the Mexican operator accepting responsibility for your operations while in Mexico
For those who do not have a passport, two photocopies of a birth certificate issued by a government agency (or some other official paperwork that shows your nationality or citizenship) along with two photocopies of some form of government-issued photo identification may be used in place of the photocopies of the passport identification page. The SCT/CoFeTel office may not need the copies of the photo identification, but it is better to have it ready just in case.
---
Mexican immigration documentation
For many visitors, the only immigration documentation will be the Forma Migratoria para Turista o Transmigrante or FMT (Immigration Form for Tourists or Transmigrants - those passing through Mexico to another country). This form acts as an entry visa, for those visitors from countries where a formal entry visa is not required by Mexico. If arriving by air, the fee for the FMT is included in the price of the airline ticket. If arriving by land, there is a fee (approximately US$ 20) that must be paid at a Mexican bank.

For those traveling to Mexico on business, or looking to gain permanent residency in Mexico, a Mexican embassy or consulate may be able to issue you the appropriate entry visa before going to Mexico. For most tourists, this will not be possible until you arrive in-country - a complication in the process to get a Mexican ham permit. The embassies and consulates may have blank FMT forms, but they cannot be made valid until you reach the Mexican border.

At the border, you will have to look for the office of the Instituto Nacional de Migracion (National Institute of Migration, abbreviated to either INM or INAMI) as you reach the border - BEFORE driving or walking through the Mexican Customs checkpoint. These offices are open if the border crossing is open. The INM offices have blank FMT forms, and will want to see either a passport or birth certificate to get one. You will need to sign the back of the FMT. Ask the INM official to make the FMT valid for 180 days, as the FMT's expiration date will also be the expiration date of your XE permit.

Once the FMT form is filled out, you will be directed to a small bank near the INM office, where you can pay the FMT fee. The bank teller will stamp both copies of your FMT, then you return to the INM office where you get one copy of the FMT along with a stamp in your passport (if you have one).

You may view a copy of one of my FMT from one of my previous trips. It will appear in another browser window, with some fields obscured.
---
WD9EWK/VA7EWK - Mexican (XE) ham-radio permits