Cushcraft X7
Since I have reached my goal of making the DXCC Honor Roll on 10m, I thought it was time to get something up for the other bands. For a starter, I will use the Cushcraft X7 that was installed on June 29. Another tower and more antennas to follow.
Below are some pictures of the old 10m, 7 ele monobander coming down, and the new X7 going up. Initial test look VERY good for this antenna. It is built like a tank, and the SWR is 1.3 or lower on 10, 15, and 20m. When we completed the antenna installation, and had something to eat, we decided to see how it played. Tried 15m first, and found a good pile up of US stations working LZ4JO. Was a little scared to try him with the untested antenna and a big pile up, but what the heck. First call, 5-9, with 150 watts. Looks like this will be a keeper.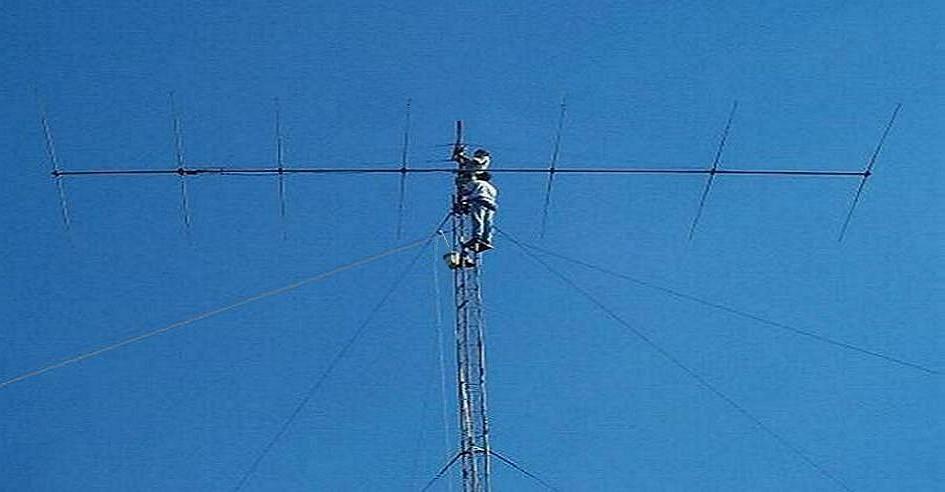 The 10m Antenna Getting Ready to Come Down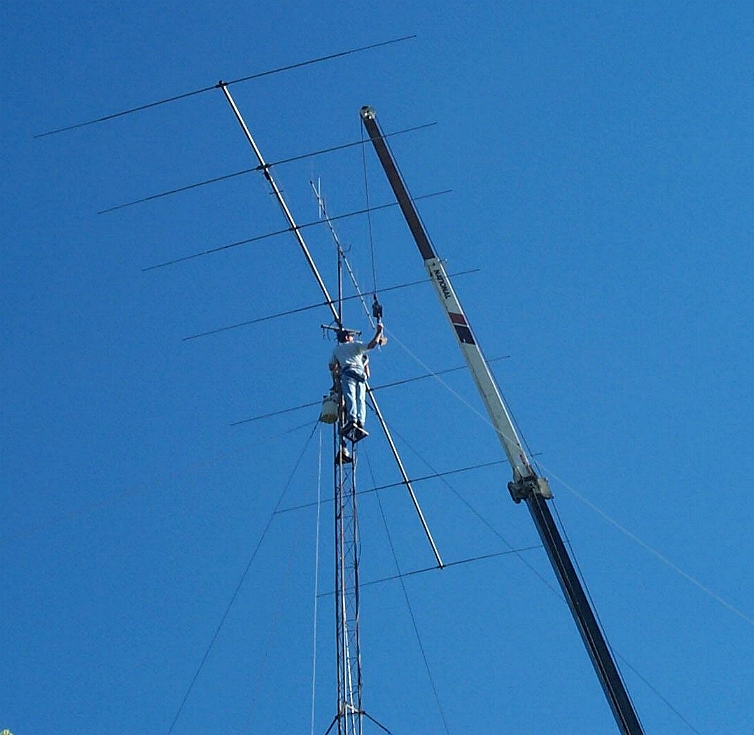 The 10m Antenna Getting Ready to Come Down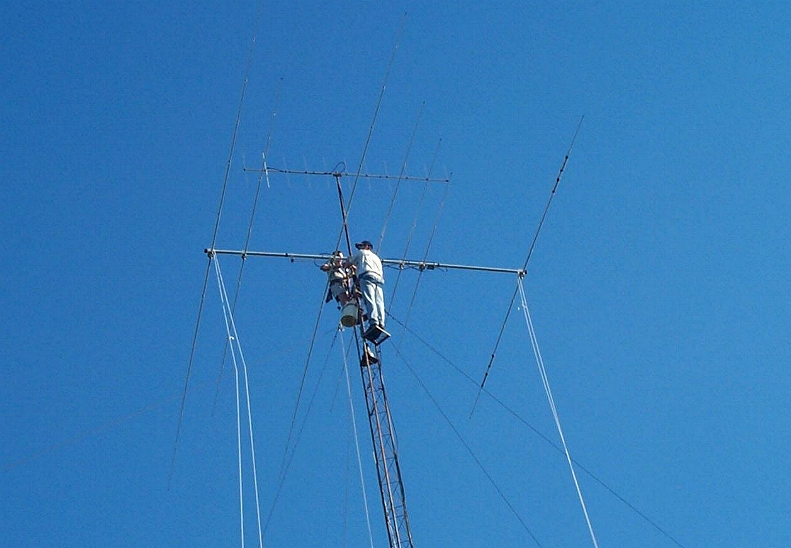 The New X7 bolted up in 2001.




UPDATE: I tried 15 and 20m on June 30 for a few hours, and worked a lot of Great DX. A few of these were 4W6, VR2, 9M2, A52, HL, SU, and many others. All of these were worked in a pile up, on 1st call! I am very pleased with the X7 :)


Another addition to the shack, is a Ameritron AL82 amplifier. Should be fun having some added power for the pile ups now.