UTC
Update 2/22/99

VHF/UHF Operator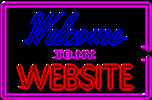 Kevin Bishop
de
WB8XX
EM79xk
50,144,222,432,903,1296 MHz
---
Hi There,

ex: N8ZJN Look here for any future updates, New Call: WB8XX

Well I be 35 in May and having a blast chasing DX on VHF/UHF. I have been a Ham since 6/93, but didn't get started till 9/95 chasing DX on 6 Meters. I just got setup on 144,432MHz Sept.96 & soon after came 222,1296MHz. Worked some Meteor-Scatter into Texas & VE9 land on Jan. 3/97 for my best DX on 144MHz. Worked my first Aurora on 4/11/97 on 50 MHz, 10 Q's & 8 New Grids & is still my favorite!!! Although I am a Tech No-Coder I have had some CW contacts via Computer, interface is a MTERM-EF by Bill Chapple W4GQC Dynamic Electronics. I will learn the code, but not just so I can upgrade, because HF doesn't seem to be a big challenge, but so I don't miss the Weak Signals on VHF/UHF. 73 for now.


11/15/97 I passed 5 WPM for a Tech Plus License! Now to work on the speed...

3/7/98 Well I've finally passed my 13 WPM test, but I won't tell how many times I failed it. Anyway I now hold a General Class License! Tnx to all that kept me for giving up on the code. I even got my VUCC on 2M #550 this week!

December 5th 1998 upgraded to Advanced Class............

I've also now got my VUCC on 432 #275. I'm very close on 222, 46 grids.
Here is a quick run down of the Shack
"Remember I'm just a Amateur"
RIGS

Yaesu FT 736R 144,222,432,1296 MHz
Icom IC 756 on HF, 6M
Icom IC 706 mobile 50, 144Mhz
North Texas Microwave 903 Transverter (A loaner from Byron
WA8NJR, Tnx)

What A Mess!!!
AMPS

Command Technologies Commander VHF-2000 1.5Kw on 6M
TE Systems 0550G 300W for back-up on 50Mhz
SSB SP-6 MM/Pre-amp on 50Mhz
RF Concepts 2-317 170W on 144Mhz
TE Systems 2212G 130W on 222Mhz
HB 4CX250 300W on 432Mhz /W ARR Pre-amp
1296Mhz 10W /Icom MM Pre-amp
ANTENNAS





50MHz Mē 6M2.5WLC~11-Elements 50'2" Boom @ 66ft
144MHz Mē 2M5WL~17-Elements 33' Boom @ 70ft
222MHz Cushcraft 225WB~15-Elements 10' Boom @ 77ft
432MHz Mē 432-13WL~38-Elements 30'8" Boom @ 74ft
1296MHz Mē 35-Elements 10' Boom @ 80ft
144 MHz Mobile Mē Sqloop 50 MHz Mobile KB6KQ Loop
TOWER 65FT & ALL FEEDLINE 7/8" HELIAX
Everything is up except for a couple pieces of feedline 9/5/97
CU on the air!!!
Plus log from Jan.98


50 MHz The Magic Band
VUCC #827
SMIRK #5954
SIX CLUB #010
Update 400+ Grids
38 DXCC Countries
Worldwide 6M Beacon List


1997 10 Meter Contest

Call: Country: Category:

C6AIE Bahamas Multi/Single

| | | | | |
| --- | --- | --- | --- | --- |
| Mode | QSO | QSO Points | States/Prov. | Countries |
| CW | 297 | 1192 | 45 | 14 |
| SSB | 1669 | 3338 | 58 | 57 |
| Total | 1966 | 4530 | 103 | 71 |
Total Score 788,220
Operators/Loggers John Walker WZ8D/C6AIE, Byron Swainey WA8NJR, Kevin Bishop N8ZJN, Joe Pater WB8GEX/C6AJR, Jerry Becker WA8R.
I will have some pictures of the DXpedition later...Thanks for the QSO's in the Contest. We had 8000+ QSO's from Abaco Island, Bahamas IOTA # NA-80 Grid FL16 during the week. Only 10 QSO's on 144Mhz, 3 completed MS skeds on 2M. We had one very good opening on 6M, 350-400 QSO's on 50Mhz all in USA except for V31FD in Belize...................More exact numbers on QSO's later.
More details from 1997 trips on Abaco Is. click above.
---
N8ZJN/C6A Back to Abaco Island June 18, 1998
Well, it's time to start planning my first DXpedition to the Caribbean this summer. Actually, I will be going to Abaco again June 18-25 1998 for vacation with my wife Kelly. This weekend 20-21 is also the date of the SMIRK contest, so I will try to be on 6M all weekend. I don't have all the details worked out yet, but should be on the air, HF-6M maybe 2M about 2000z on the 18th. I'll let everyone know as soon as I know. QSL route will be N8ZJN w/return postage. More later!!!

Update 5/2/98 Call Issued C6AKL

I received my info today from the Bahamas Telecommunications Corporation and was issued the call C6AKL for the period June 15,1998 until January 15, 1999.

Equipment to date: Kenwood TS690 HF-6M, Cushcraft R-7000, 3-element beam on 6M. More later. CU on the air!!! N8ZJN/C6AKL


N8ZJN on St. George Is. Florida EL79
,
Well the pictures didn't scan to good, but I had a lot of fun in Florida in Panama City Beach and St. George Is. I had only two openings, one on 8/4 in EM70 and one on 8/6 on the Is. EL79. total of about 70 Q's. I was running a 13B2 at 13'6" 170W on 2M & a 4-ELE at 10' 100W on 6M.


---
QSL Links
BUCKMASTER Includes Grid
QRZ Online Updated Daily
---
Manufacturers
Yaesu Yaesu USA
Icom Icom America
SSB Electronics VHF/UHF/SHF Equipment & Parts
Downeast Microwave VHF/UHF/SHF Equipment & Parts
Ten-Tec American Built Gear & Kits
Mē Antennas Excellent Antennas
C3I Antennas Formerly Rutland Arrays

Amateur Radio on the WEB

73 BEST DX

You are visitor
since 2/22/99

Sign My Guestbook
View My Guestbook

I was also active into NHRA Drag Racing, this is one of our projects we built in 1990-91. 1969 Dodge Dart GTS 383 cu. in. Auto Ran 11.30 @ 121 MPH. This Mopar was sold 1994, but still runs at the local tracks. New project 1971 Convertible Plymouth Cuda owner Brian my brother. Lots of work here, more on this one later.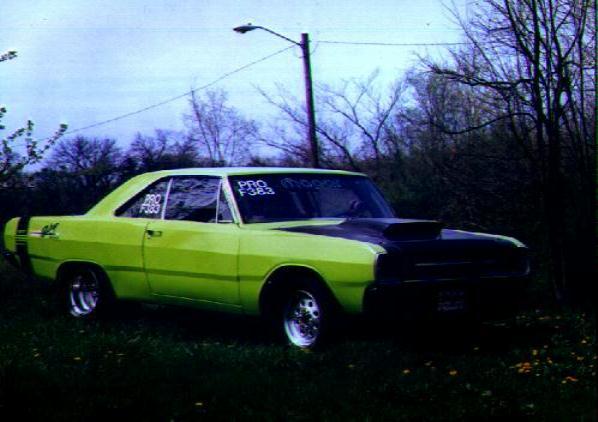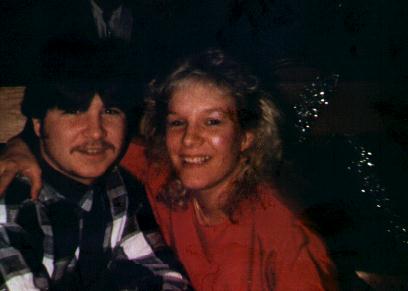 Kelly and I about 15 years ago...
Family

I've been married 15+ yr. and have two great daughters Shelly 15 & Jenny 12 both are currently involved in Cheerleading, Gymnastics, Tap Dancing, Soccer, & Basketball. Not interested in Radio, same goes for Kelly although she is very patient with me. "Tnx". We like traveling a couple times a year.

Work

I work for Worthington Industries in the Injection Molding Division. I've been with them 14 yr. and am involved machine installation, trouble shooting, rebuilding. I like programming Allen-Bradley PLC, some G.E. Series Masters 1,3,5,& 6, and adding robots (high priced parts picker) such as Star Automation, Eagle MarkII, and other automated devices. IMM Machines include Cincinnati Milacron, Van Dorn, HPM, Engle & MIR.

By N8ZJN
Last Update 2/22/99 0450 UTC