WB4WHH Amateur Radio
Hello, my name is Claude, WB4WHH located in Victoria, VA.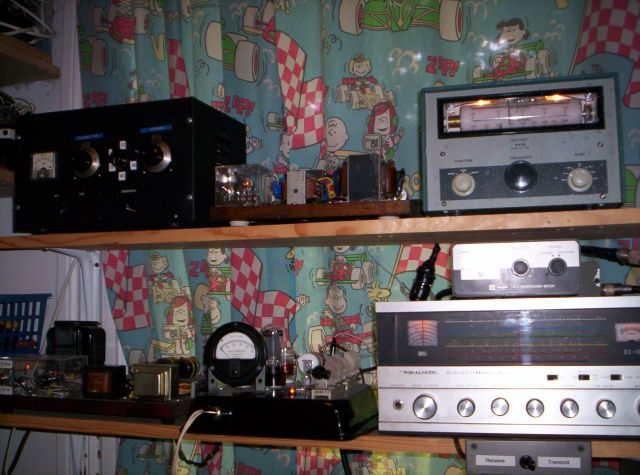 The picture above is a homebrew 6AG7/6L6 tube (Glowbug) CW transmitter.
Operated by VFO or Crystal controlled.
e-mail address: [email protected]
The 6AG7 6L6 Project
How To Build It.
Click here to see Schematics of other 6AG7 and the 6L6 CW Transmitter Circuits.
Click here for an Ohms Law Calculator.
Click here to see a 1951 National RF Choke Catalog Page.