GALLERY OF AC-1's!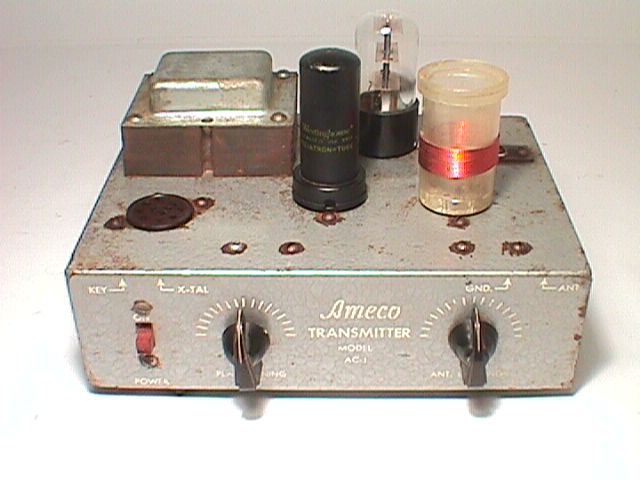 (above) A "BEFORE" restoration pic of an AC-1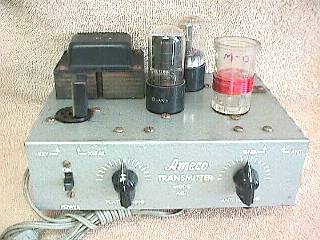 (above) Note the different paint scheme on this AC-1. Instead of the OVAL AMECO logo it has a cursive version.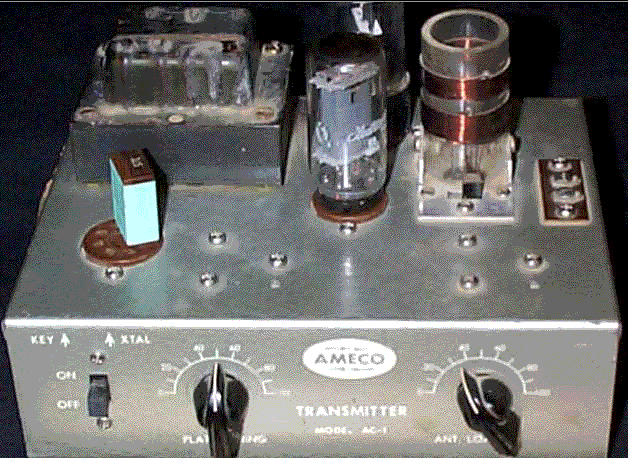 (above) Butchered AC-1's are not unusual. Someone appears to have "redesigned" the plug-in coil on this one. And what's that gooey white stuff on the transformer? Ugh.
(above) Kind of a muddy photo, but note the classic EF Johnson two-wire plug in the tube socket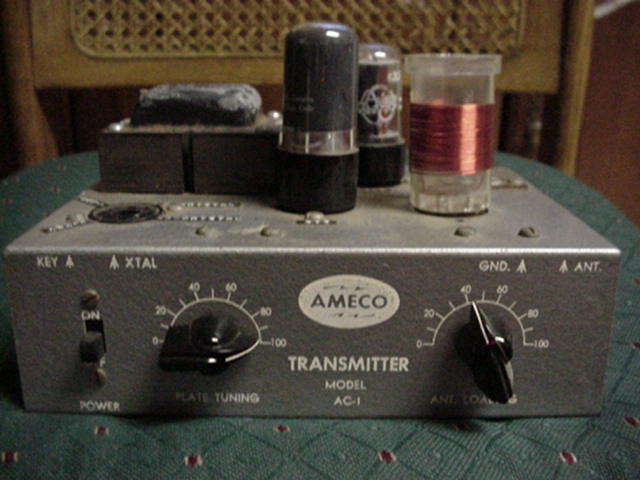 (Above) Someone's been arc welding on the chassis surface.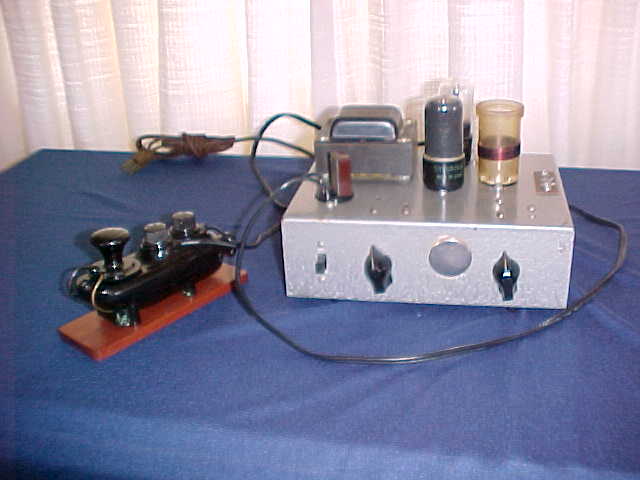 (Above) Chassis repainted and meter hole filled in. Nice key, too.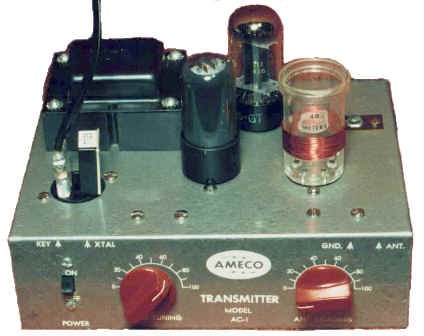 (Above) At one point in their production run, Ameco supplied their AC-1 kits with red knobs.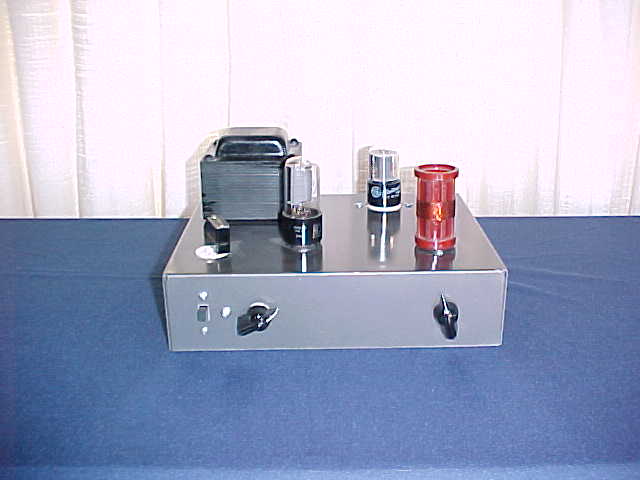 (Above) AC-1 clone. Ya gotta love it.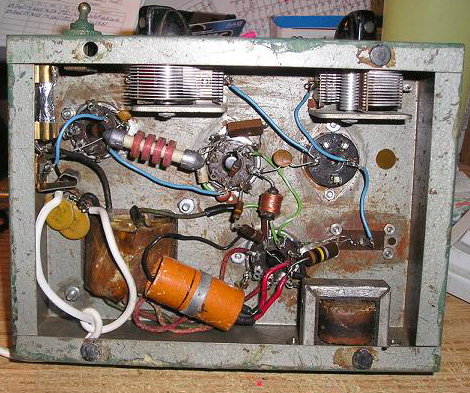 (above) Someone painted this one GREEN! Argh! And look under the chassis. The butchery!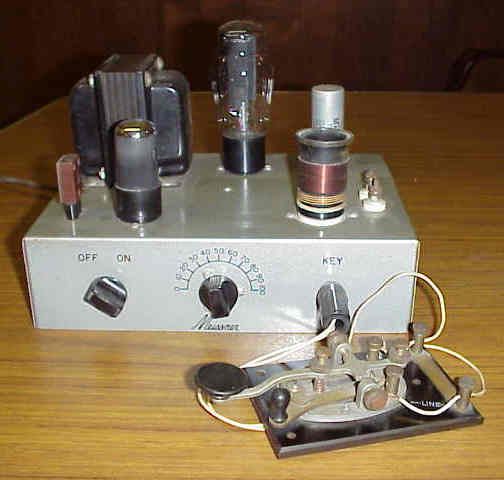 (above) No, it's not an AC-1 or a clone. It's a MEISSNER NOVICE TRANSMITTER circa 1950's. Could be a 6L6 osc and 6X5 rectifier, or a 5Z3 rectifier and a 6V6 osc. Hard to tell.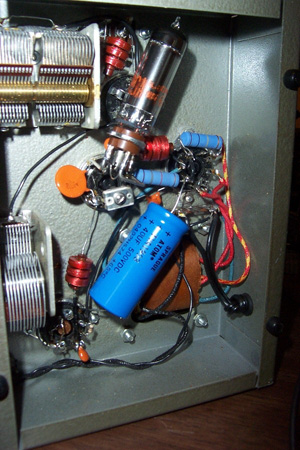 (above) a peek under the hood of K6ESE's "chirp-less" AC-1, modified with OA2 regulator and trimmer cap. Note Sprague "atom" electrolytic, color-coordinated resistors and caps, and flawless wiring. This is a showroom quality rig!
---