Re-bobbing the Beastly Bobber.
Working the new Primary case.

Well I got a used 1974 Shovel head inner primary case (alternator type)
from a guy in Phoenix. Paid too much and it needs Work.

At least it cleaned up nice. should do the job if all goes well






Here I have started to do some rework on it. The alternator
area had a lot of nicks and such that left burrs behind.
I am using a dremel type tool to grind down and smooth out
the burrs.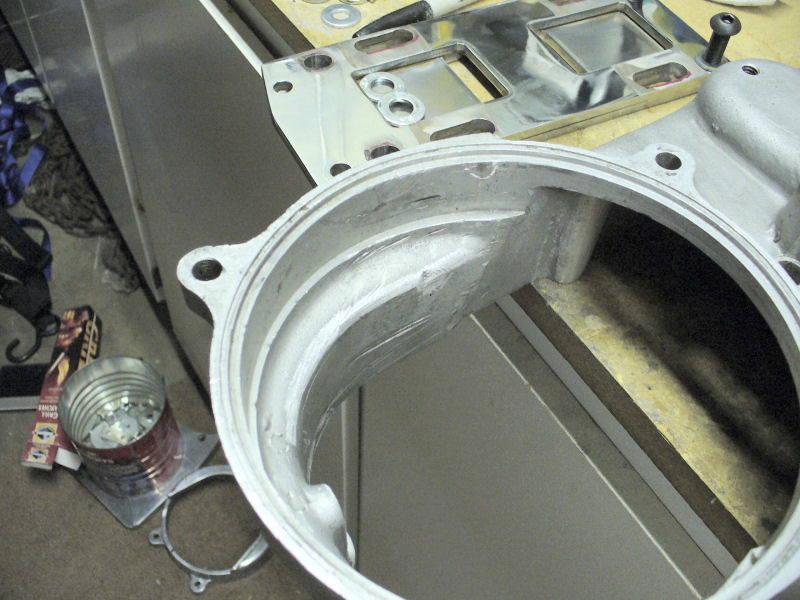 After the first fittings, I found that the bosses for mounting
the outer primary cover need to be ground down to allow room
for the 1 1/2 inch BDL belt drive to fit in.






The ledges (Bosses) near the drain plug need grinding down too.
Decided to leave the drain plug out as the belt primary needs
good ventilation to keep from getting too hot.






Another shot of the alternator area showing more of the
grinding there to take out the burrs. lot of scarring there.
At least it doesn't have to be real smooth and neat just cleaned up.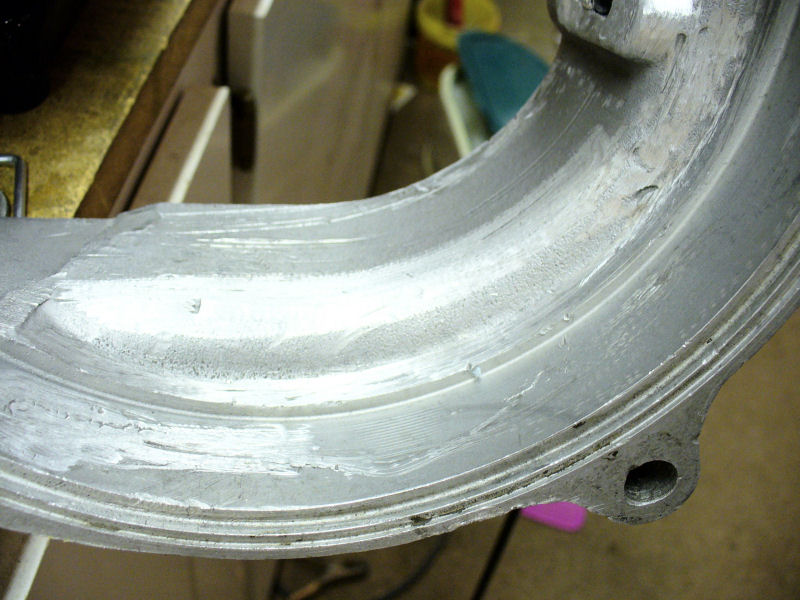 Here I am showing how far I had to grind down the lower
boss to allow for the belt to not drag on it. If it had
a longer belt you could use the Idler roller where the
chain tensioner went.






Here the alternator boss needed to be relieved also.
Need to make sure to get properly sized bolts for these
making sure they are not too long.






Well got it ready after a lot of work. Now I have to do
some fitting to get it on the bike.

I think that will be another time though did enough
work for this day.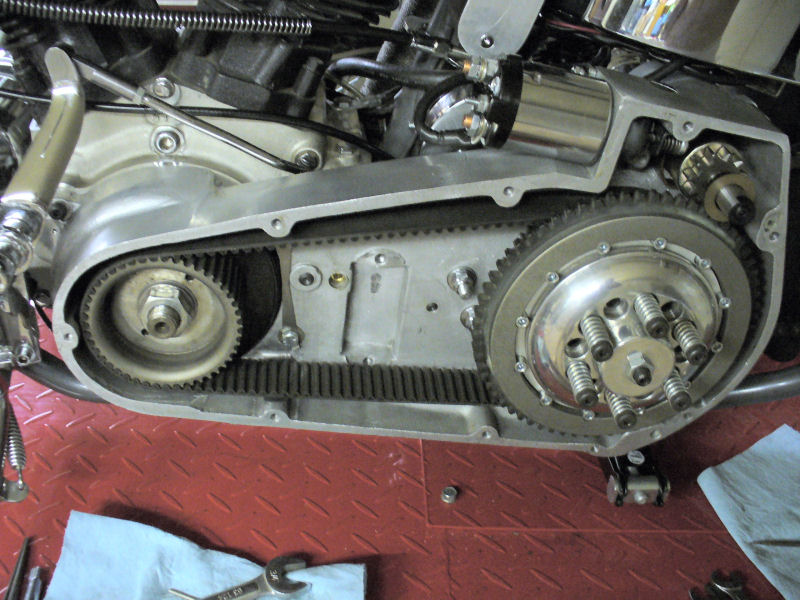 If you have a question, comment or concern regarding This site,
you can contact our web master
[email protected]
and We'll get back to you as soon as possible.