Amateur Radio Station
WA7LNW
39 South Main
Hurricane, Utah 84737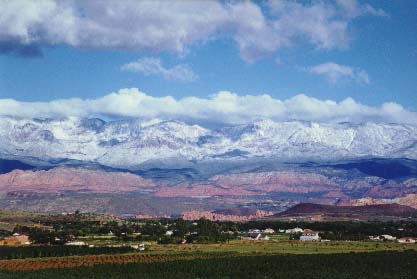 This is Hurricane Valley in full bloom last April when we got a late snow storm on
Pine Valley Mountain (elevation 10,700 feet).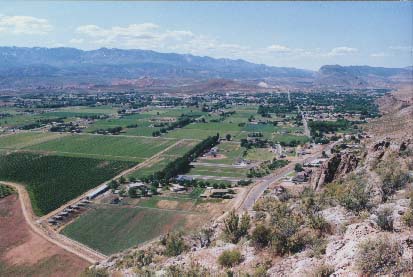 Hiked up on the Hurricane Cliffs to take this picture, the cliffs border Hurricane Valley to the East.
This is a view looking to the northwest across Hurricane Valley.
When we first moved to Hurricane, we rented the house you can see in the immediate foreground.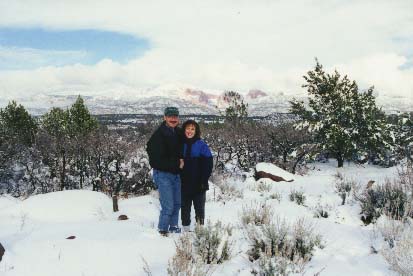 Lynda and Jack, WA7LNW at their future New Harmony, UT 4.3 acre antenna farm.
Excellent view of the West entrance to Zion National Park in the background
and by all preliminary indications…a great location for Amateur Radio!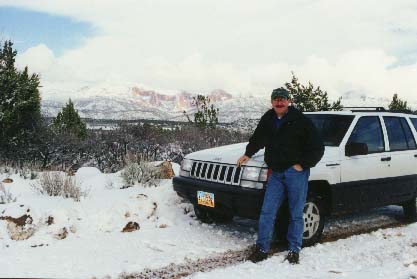 Jack, WA7LNW standing in front of Jeep Cherokee.
Zion National Park & Kolob Canyon and property in background.
Aerial picture taken at about 10,000 feet above Zion National Park, Utah.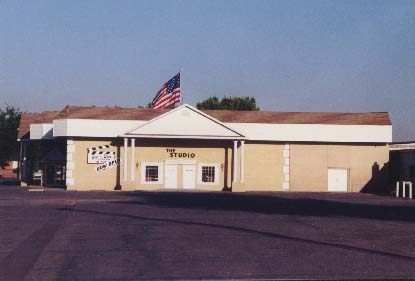 My Office

The STUDIO

film, television and media production facility

(435) 635-2060 Telephone

(435) 635-9470 FAX

Visit our web site at:

www.thestudio.net

Formerly Lin's Grocery store located in downtown Hurricane.

It is now the home to The STUDIO, Cast & Crew Deli, MAXOUT Fitness Center all under one roof.
Visit the WA7LNW 10 Meter Beacon Page
www.qsl.net/wa7lnw/beacon.html
Jack, WA7LNW / QRP

see

Utah Map & LOCAL WEATHER