Here are some more pictures I hope you will enjoy viewing.

---

HamCom 2000
Left to right: Darrell WA5VGO, Larry WD5CFJ, John WA5BXO, Bill WB5PKD
---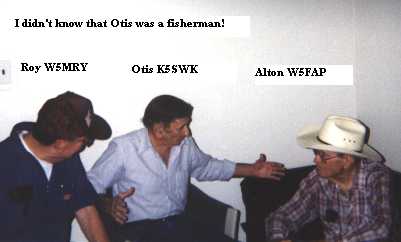 Roy W5MRY, Otis K5SWK, Alton W5FAP
---
Otis, K5SWK, at the old Houston location,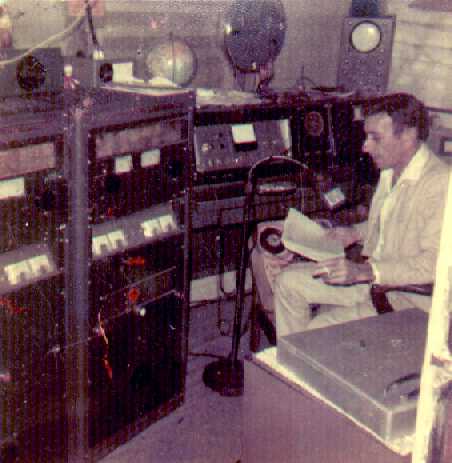 100% Home Brew Transmiter ,833A class C final withpush pull pair of 833A's class AB2 as the modulators, Speach amplifier and RF exciter or home brew as well. Otis has been a inspiration to those who enjoy homebrew equipment and the high quality reproduction of the AM mode of transmission. He is also a lot of fun to listen to. You never know what kind of show or trick he is going to pull. That old pink real to real recorder you see on the floor beside him has been used to produce many sound effects and visiting ham operators that are not really present during their own transmissions.



Here is the new K5SWK studio in Grangerland, Tx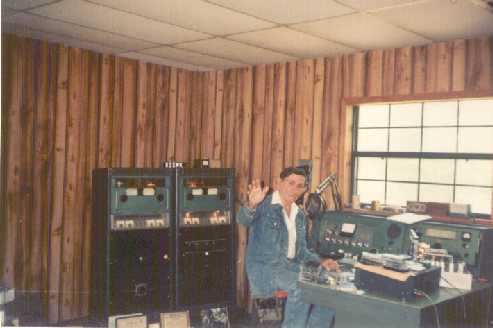 Same rig new paint, new QTH


---
Jim, WA5UIQ and Candy, K5IYW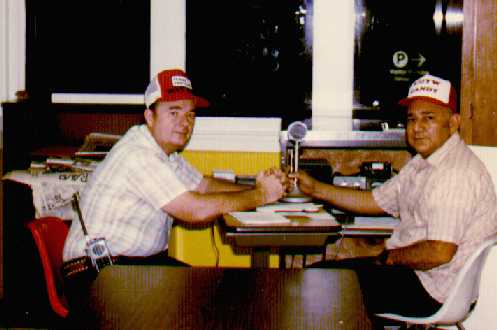 ---
Gene, WA5ATH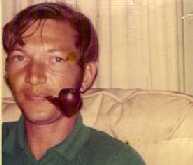 Mich, WA5KAN



---
Does anyone know these outlaws?
KEN,W5FLV on the crutches,
OTIS, K5SWK holding his dog Sargent,
BILL, WB5UMJ to the far right,
ROY, W5MRY just behind and right of Ken,
JOHN,WA5BXO (me) behind and left of Ken,
Jim and wife,WD5JKO far left,
but who are the rest? HELP!
---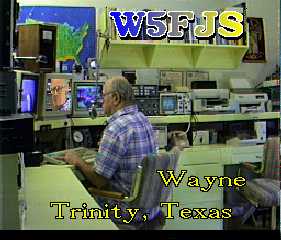 Wayne,W5FJS, was the Radio and TV shop instuctor at San Jacinto High School, Houston,TX, where many of us tried his patience and learned a lot of electronic theory and work related applications. The 1955 station transmiter was single sideband by the time I was in high school in 1962-65 but it was 100% homebrew using phasing sideband elimination to develop the SSB output. Wayne is retired in Trinty now and is very active on SSTV. I can't wait to go visit his station now. Email

[email protected]
---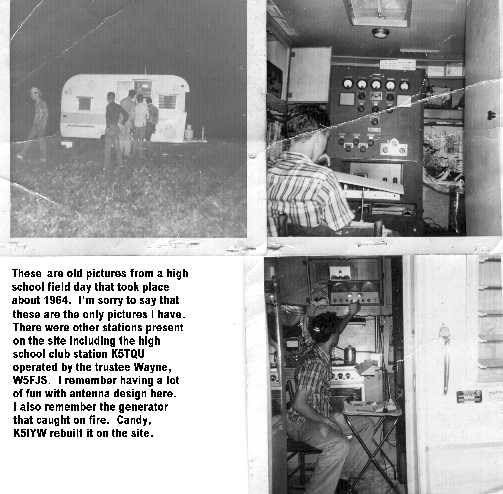 These are old pictires of me, WA5BXO from a high school field day that took place about 1964. There were other stations present on the site, including the high school club station K5TQU operated by the trustee Wayne, W5FJS. This was not an ARRL field day operation but a high school club outing during the school year. We were in competition with each other but you really couldn't tell. The rig in the camper was a Federal something with a pair of 813s in the final. Modulators were 1625s class B zero bias, RCAs recomended configuration for 807s driving the screens direct and the grids through a 20k resistor. The plate voltage was 1800 volts on the final and the modulator. Yes I went thought a lot of 1625s but they were $0.25 or less for each, and they would modulate the rig very well.
---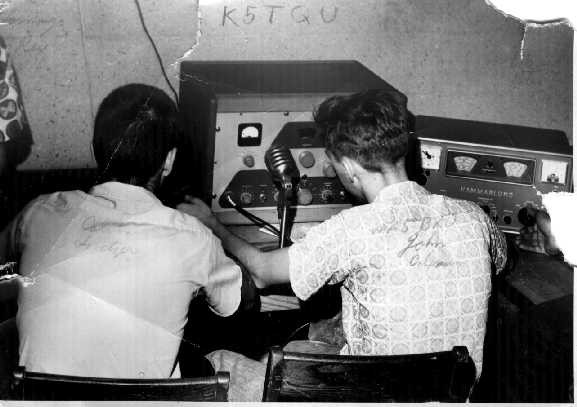 K5TQU, The club station at San Jacinto High School in Houston,Tx. On the left is Calvin Switzer and yours truly John Coleman, WA5BXO on the right. I'm sure everyone recognizes the DX100 and th HQ110.

---
The famous W5PYT studios. Bob W5PYT on the left and I,John WA5BXO siting in front of the rig.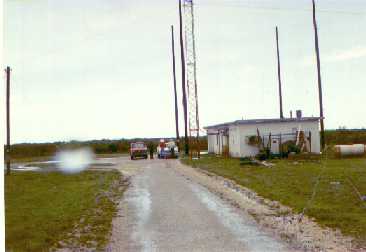 The antenna farm and main station QTH of W5PYT.


---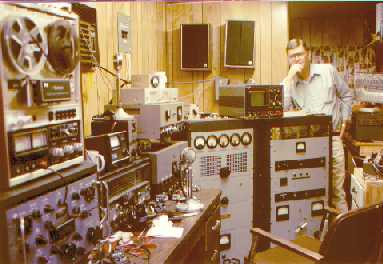 This is K5SPE studios of Scotty Moore. Scotty was K5SPE first then let the ticket expire and had to use N5SJL, but he is now K5SPE again.
---
---
Silent but remembered, Koby, K5MZH, welcomes Hubert Humphrey