Provo Island in the Turks & Caicos Islands
North Provo Wall- It drops 4,000 feet!
VP5ED & VP5/WA3WSJ
Hello and welcome to my VP5 page. I'll be on the Island of Provo from 11/22 to 11/29.
I'll use the callsign VP5/WA3WSJ outside the CQWWCW Contest and VP5ED in the contest. I'll use my Elecraft K2 qrp kit to operate the entire DXpedition at five watts.
If you you work me, please qsl direct SASE or to eQSL.cc and I'll send you out a card. Please stop back after my DXpedition and take a look at the pictures.
72,
Ed, WA3WSJ
Well I'm back from yet another great DXpedition! Raw score in the CQWWCW Contest of 729K+ with about 1270 Qs. Most of these pics were taken at Jody's "Hamlet." Stop back again for up-dates.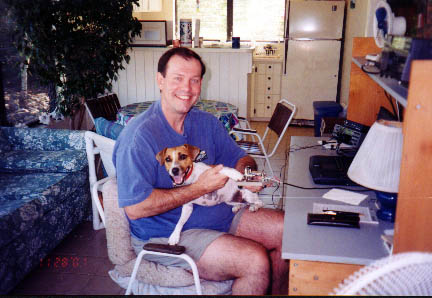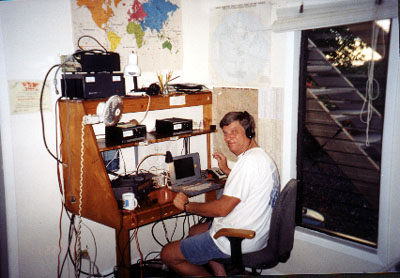 VP5ED and my other station op Lizzy! John, VP5G 4.3M in the CQWWCW CONTEST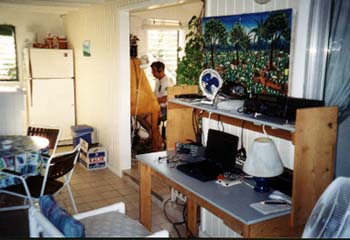 Front: VP5ED Rear: VP5G Front: 10m Beam Rear: Tribander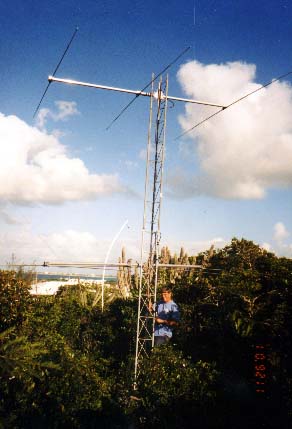 John,VP5G: 3x3 10M Beams to USA VP5G Operating Position: Note the coffee cup -important!
Back to WA3WSJ's Main Page