WA3WSJ's Telegraph Book Pictures
---
The pictures shown on this page were taken by WA3WSJ for my book about the origin of the
electro magnetic telegraph in the United States. These are only a few of the pictures that I have compiled over the past two years. The story behind the development of the telegraph is very interesting to any amateur radio operator who uses Morse Code. The milieu surrounding the development of the telegraph rivals any soap on television today! It's amazing how the economic,
social, political and military events of the world molded the model for the telegraph. I hope you
enjoy the pictures as much as I have enjoyed the research to date.

---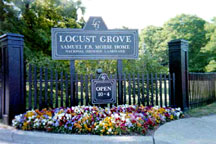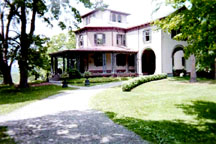 Samuel Morse's Estate in NY Samuel Morse's Home in NY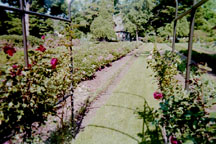 Locust Grove Garden in NY Locust Grove Guest Entrance

Speedwell Factory at Historic Speedwell. This is the
building were the electro magnetic telegraph was first
successfully demostrated on January 6, 1838 by
S.F.B. Morse, Alfred Vail and William Baxter.

BACK TO WA3WSJ HOME PAGE