WA3WSJ's K2 in Process
---
Hello all! I received my K2, S/N321 on July 17, 1999. I'll post pictures of my K2 as I build the various boards. I hope to finish it by August of this year. Hope you enjoy the pics!

Date- July 20, 1999: My finished Elecraft K2 Control Board ! Eight hours of work.
I used a gold 40 pin IC socket instead of the original socket. No problems at all in
building this board.

Date-July 21, 1999: K2 Front Panel Board is finished except for
the encoder. Ready to mount encoder and attach to front panel.
Total time on this board was about five hours. Enjoy!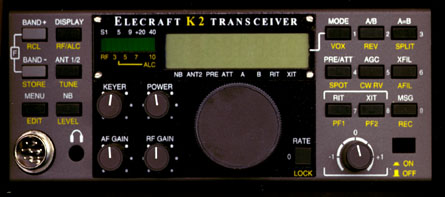 Date-July 22, 1999: My K2 front panel finished except for phone and
power switch. Took another two hours to this stage.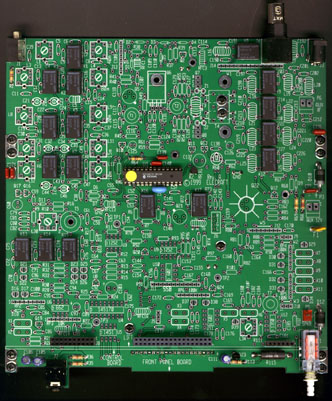 Date-July 23, 1999: RF Board completed to stage 1.
Ready to mount to enclosure and install control and
front panel assemblies. About one hour into this board
so far.Will test shortly. This is about to get interesting!
Date-July 26, 1999: Stage 1 finished and working fine!
No problems to date.
Total K2 Build Time- Stage 1: 16 hrs
Date-July 27, 1999: Stage 2 started with about six hours
into the rf board.
For more pics of steps 2 &3 go to my home page
www.qsl.net/wa3wsj