Last Updated
August 16, 2014
by KC0RNI
---




---
County: Pueblo
Grid Square: DM78ph
Elevation:
Approximately 5,150' ASL
Coordinates:
38° 18.61'N, 104° 44.14'W
CQ Zone: 4
ITU Zone: 7
---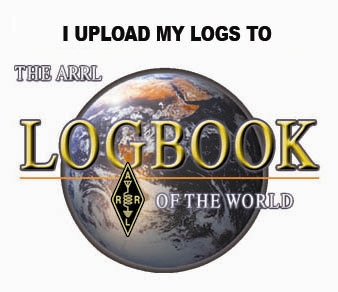 ---

By Request
---
Bill & Jane Ewing
WA0KAQ & KA0USA

Pueblo West, CO

Welcome to our amateur radio website!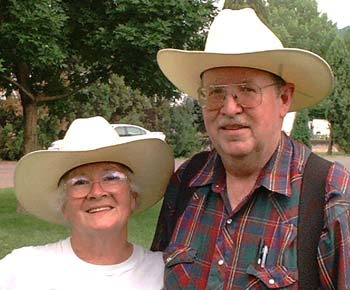 For those of you who are not yet licensed, we've included a few links at the end of this web site which will help prepare you to enter the exciting world of amateur ("ham") radio. The ARRL link is a good place to start collecting information about amateur radio.
You will also find links from Colorado. The Colorado Connection provides great VHF coverage for much of the state, and nets with a variety of interests exist on many repeaters along the eastern slope of the Rocky Mountains. APRS is also an active mode along the I-25 corridor, and several Internet Gateways are situated along the Interstate 25 corridor from Colorado Springs to the Wyoming state line.
We hope you enjoy our web site!
Call:

WA0KAQ - Bill (SK)

KA0USA - Jane

First licensed:

WN0KAQ in 1964
at Henry, NE

KE6DCE in 1993
at Apple Valley, CA

License Class:

Amateur Extra

General

Organizations:





Co-Founder:
Pueblo West ARC
2009


CO Member since 2002


ARRL Member since
Oct. 1964
Life Member since 1976



PODXS 070 Club #831

Co-Founder:
Pueblo West ARC
2009


CO Member since 2002

ARRL Member since 2010



| | |
| --- | --- |
| Solar Flux | Solar Flux can vary between 50 and 300. Generally, the higher the Solar Flux, the higher the Maximum Usable Frequency and the better the HF conditions. For best HF conditions, the Solar Flux should remain above 150 for several days with a K Index of below 2. |
| K Index | The K Index is calculated every 3 hours. Generally, the lower the A Index reading, the better the HF conditions will be. |
| A Index | The A Index is calculated for a daily average of the K Index. |