Welcome to The Official Site of the Blue Valley Amateur Radio Club, in York, Seward, & other Counties in Nebraska, USA
ANNOUNCEMENTS
<
NEXT MEETING:
Meet at Mark Doehling's WD0AAH on June 10 to work on antennas, etc in the afternoon.
Field day is June 23-24 at Mark's place. His address is 2380 D Road. It's located 1 mile south of Surprise on the east side of the road in the southwest corner of Butler County.If there is a June business meeting, it will be held at Mark's place
---
ABOUT
MEETINGS:
The Club usually meets at 2:00 pm, the forth Saturday of each month at the First Street Bar & Grill, 440 First St, Utica NE.
DUES:
Send $10.00 to Gloria Deremer, KA0BOC, 694 476 Road, Beaver Crossing, NE 68313. They are due January 1st of each year.
NET:
Every Sunday night at 9:00 pm and Wednesday at 8:30 pm on 147.270 MHz/+600 KHz.
CLUB REPEATERS
The Club Station is WAØHOU. Our Repeater is 147.270 MHz/its input is at +600 KHz (147.870). To locate it, go 7 miles east of York, Nebraska, on Highway 34, then 2.6 miles north on the Thayer road.

Note: If the repeater is down, try the International Simplex Frequency: 146.52 MHz.

The 444.200 repeater is located on the City of York tower in downtown York, at 612 Nebraska Ave. The input frequency is the standard +5 Mhz offset (449.200). There is no input tone. There is no net on it. It is designed to cover primarily the City of York and the area immediately surrounding it.
Be "radioactive" today!
---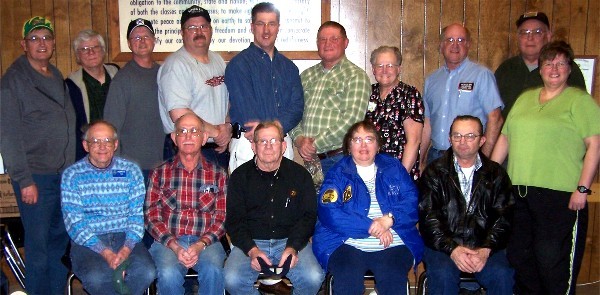 LINKS
---
©2011, Kevin E Leapley, KAØTPQ
Last Updated: 21 May 2012
Back to top
contact me