Welcome to the...
W9FE
Ham Radio Corner
(Formerly WD9DSS, DA1UZ, KE9MN, & WD9T)
Voice Contact Info:
HF-7.258 MidCars / VHF 145.230 Mhz / UHF 444.250 Mhz / DMR Illinois-Link (31171)
GNUPG Public Key: 0x5005BD4F8A0D379A
My Station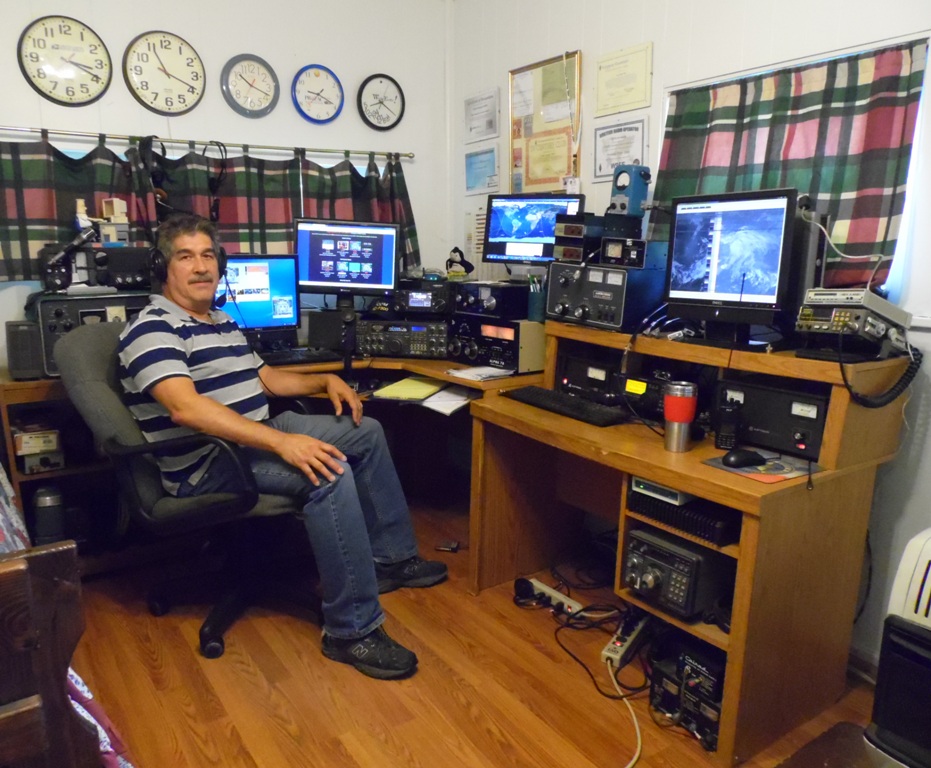 Direct QSL Preferred...then LOTW, EQSL, Buro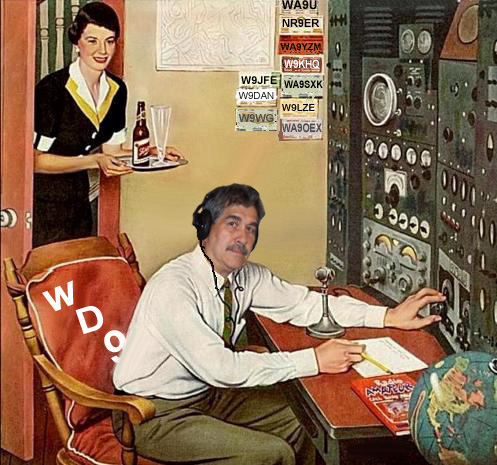 (click photos to enlarge)

CATCH ME ON
Olivia, Feld Hell, and SSTV Modes

For SSB: Kenwood TS-940S / Alpha 78 amplifier / Antenna: Butternut HF6V vertical

For Digital and SSTV: Icom IC-718 / Ameritron AL-811 / Antenna: Hustler 5BTV Vertical

24/7 Winlink HF Gateway: Icom IC-7300 / Antenna: Modified Military 80/40 meter AS2259/GR NVIS Crossed Dipole antenna.

24/7 Winlink VHF Gateway: Motorola Syntor (100 Watts) / Antenna: Hustler G7 (101' HAAT)

24/7 APRS Digipeater / TX-Igate: Azden PCS-2000 / Mirage B215 (150 Watts) / Antenna: 11 Element Cushcraft A144-11 (101' HAAT)

24/7 NOAA WX Satellite Recording Station: SDRPlay RSP2 / Raspberry Pi 3 / Antenna: Double Cross Antenna (DCA)

Antenna Height Above Average Terrain Calculator

Licensed since 1977
Novice-1977; General-1978; Advanced-1988; 20wpm Extra-1988
Formerly: WD9DSS, KE9MN, WD9T & DA1UZ
Station photos circa 1980
(Click photos to enlarge)

DMR
Catch me on the Illinois-Link DMR Talkgroup (31171)
DMR, P25, NXDN: 31171
C4FM: YSF 83132, WiresX 21565
DSTAR: XLX334G, DCS334G, XRF334G
Illinois Link Facebook Page:
https://www.facebook.com/groups/134653443864572/
NEW TO DMR?
Visit W9FE's Basic DMR Page

W9FE'S
HAMSHACK RULES TO LIVE BY
(Click photos to enlarge)

My Wallpaper
(Click images to enlarge)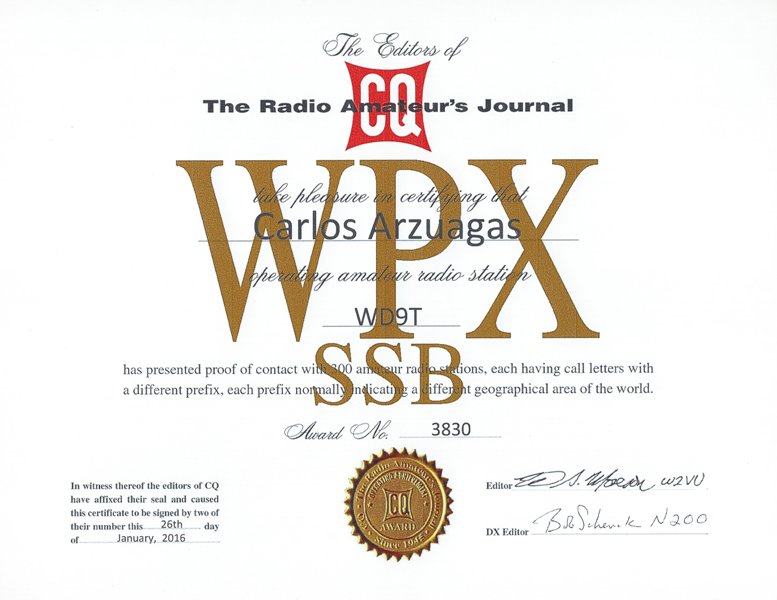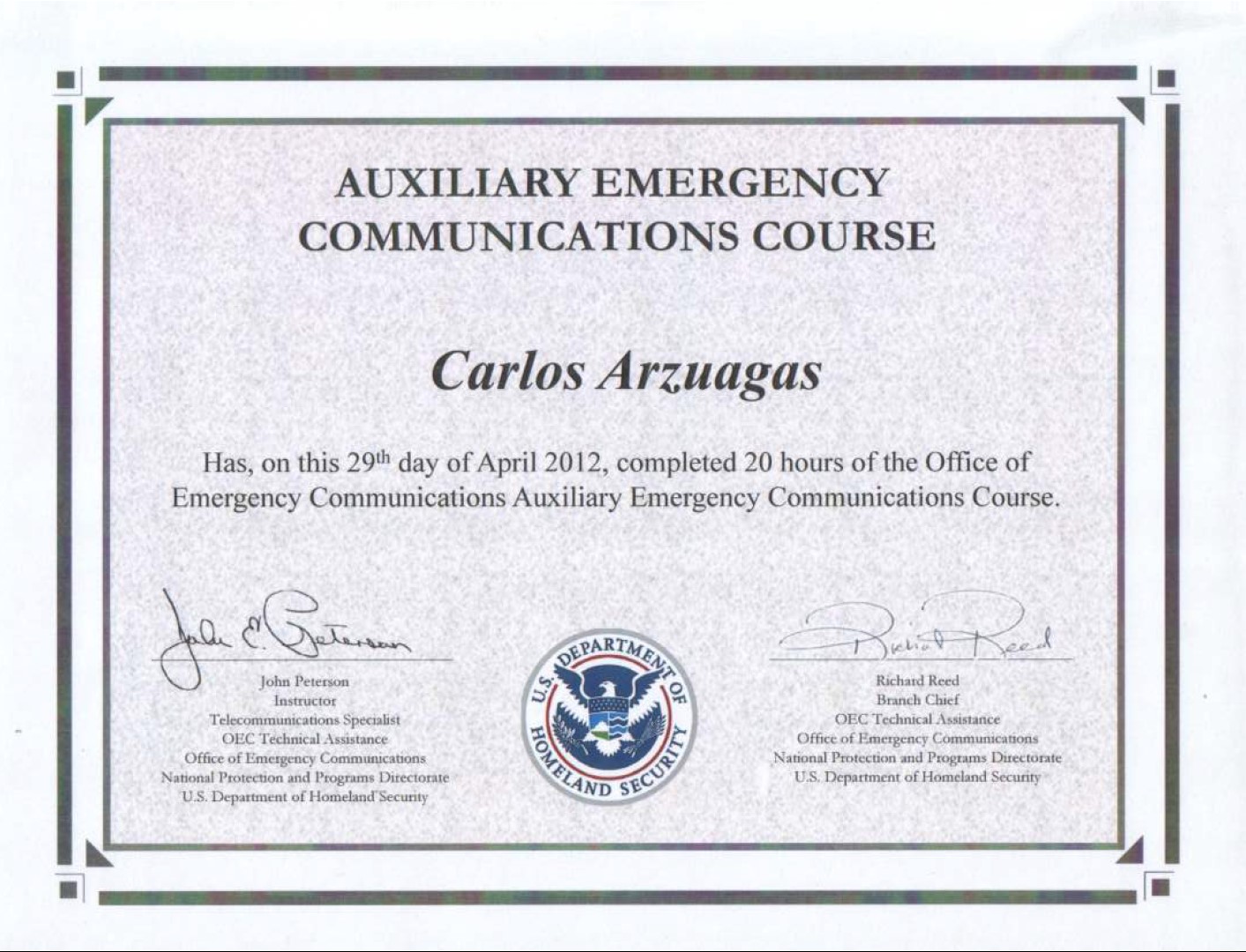 Carlos Arzuagas-W9FE
W9FE-Life With Goldens
Bunker Hill History-W9FE

Also visit my personal webpage and also W9FE's Stories of the Past Blog
73's and Good DX...See you on the Bands!

Personal Links


WARNING
These web pages are provided as a public service by . They are intended to be used by the public for viewing and retrieving information only. Please feel welcome to use the site for the intended purposes and let me know if you have suggestions for improvement. Unauthorized attempts to upload or change information on these pages or this web site are strictly prohibited and may be punishable under the Computer Fraud and Abuse Act of 1986 or other appropriate laws. Thank you very much for your compliance.

Copyright &copy, 2007, all rights reserved. Duplication of any of these pages in any form without the express permission of the owner is strictly prohibited.