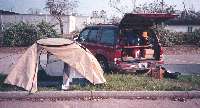 My home in Winn-Dixie parking lot.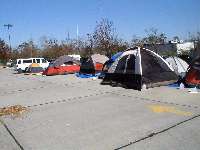 A small part of Tent City.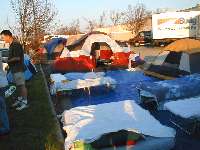 The ladies' sleeping area from a KY church. (The men had the tents).
The bedroom of one of the ladies, right outside the door of the communications trailer.
Long Beach medical clinic. SW corner of kitchen area.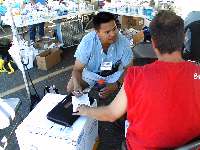 Dr. Richard Paat helps a local resident.