My "Investigator of the Year" Award
I am very thankful to the National Association of Drug Diversion Investigators (NADDI) for bestowing me with the NADDI "Investigator of the Year" award for 2002. The thirteenth (13th) annual NADDI training conference was held at the Renaissance Hotel in Charlotte, North Carolina from December 3rd through December 6th, 2002. During the conference, Charlotte was hit with the worst ice storm in Charlotte's history. Although electrical power was knocked out for over 16 hours at the Renaissance Hotel, the conference proceeded on schedule with the aid of generator power. Award winners receive an impressive plaque, free conference registration, free transportation to the conference, and free lodging while at the conference. NADDI is committed to supporting pharmaceutical drug investigations. The conference successfully brought together local, state and federal professionals representing all areas of pharmaceutical diversion to meet and share their knowledge and experiences. Please visit the official NADDI web-site at http://www.naddi.org.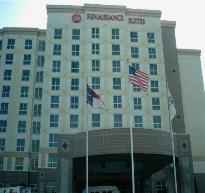 The Renaissance Hotel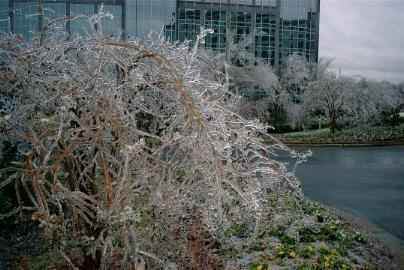 Evidence of "icing" near the hotel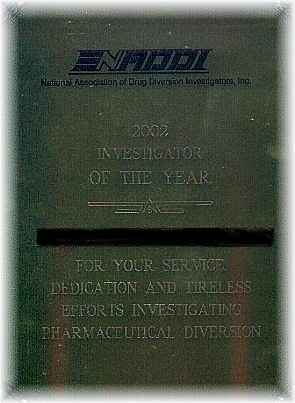 Investigator of the Year Plaque!

E-mail Me At:

[email protected]
CLICK HERE TO GO TO MAIN PAGE