The View From Above!
---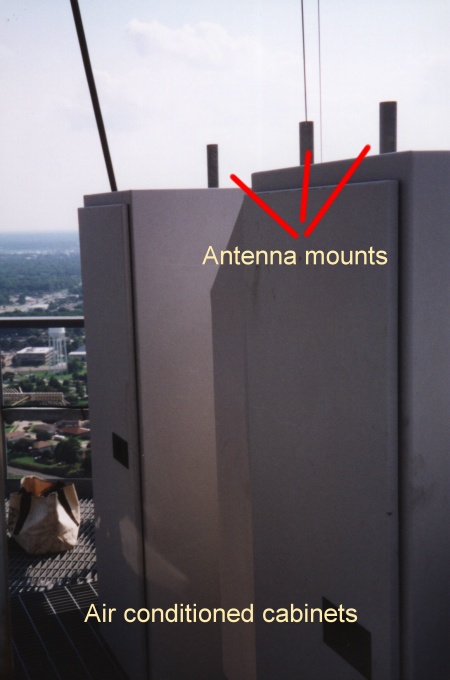 The WWL-TV tower in Gretna, LA. The W5UK/R 444.200 machine and the K5OEP/R 145.39 Skywarn repeater are in a cabinet on an elevator accessible platform at 500 feet.
(Left) Tom Courtenay, WB5FQR and Mike Saladino, WB5LLI prepare the DB-420 UHF antenna for mounting. (Right) WB5FQR tightens the mounting bolts on the W5UK/R antenna.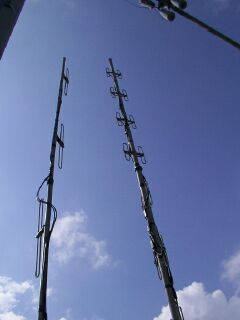 (Left) The VHF DB-224 array for the K5OEP ARES machine and the DB-420 UHF array for W5UK/R Don't worry--the antennas are straight...it's just the camera angle! (Right) Inside the cabinet. The repeaters used to be set up in a "mound o' radios" shown here, but new rack shelves have neatened things up since this picture was taken.