QSL Memories
---
This card was drawn by the late John Chase, legendary political cartoonist and author. At the time, the club was located on the 29th floor of the brand new International Trade Mart building. Imagine having your antennas 500 feet up! Because the ITM building housed various foreign consulates, the club station was open regularly for phone patch traffic. This card dates from the late 60s.
Another view of the Pan American "Clipper" card. This was a promotional card designed for local overprinting with callsign, address, etc. Judging from the pre-Zip code postal zone, this card probably dates from the late 50s or early 60s.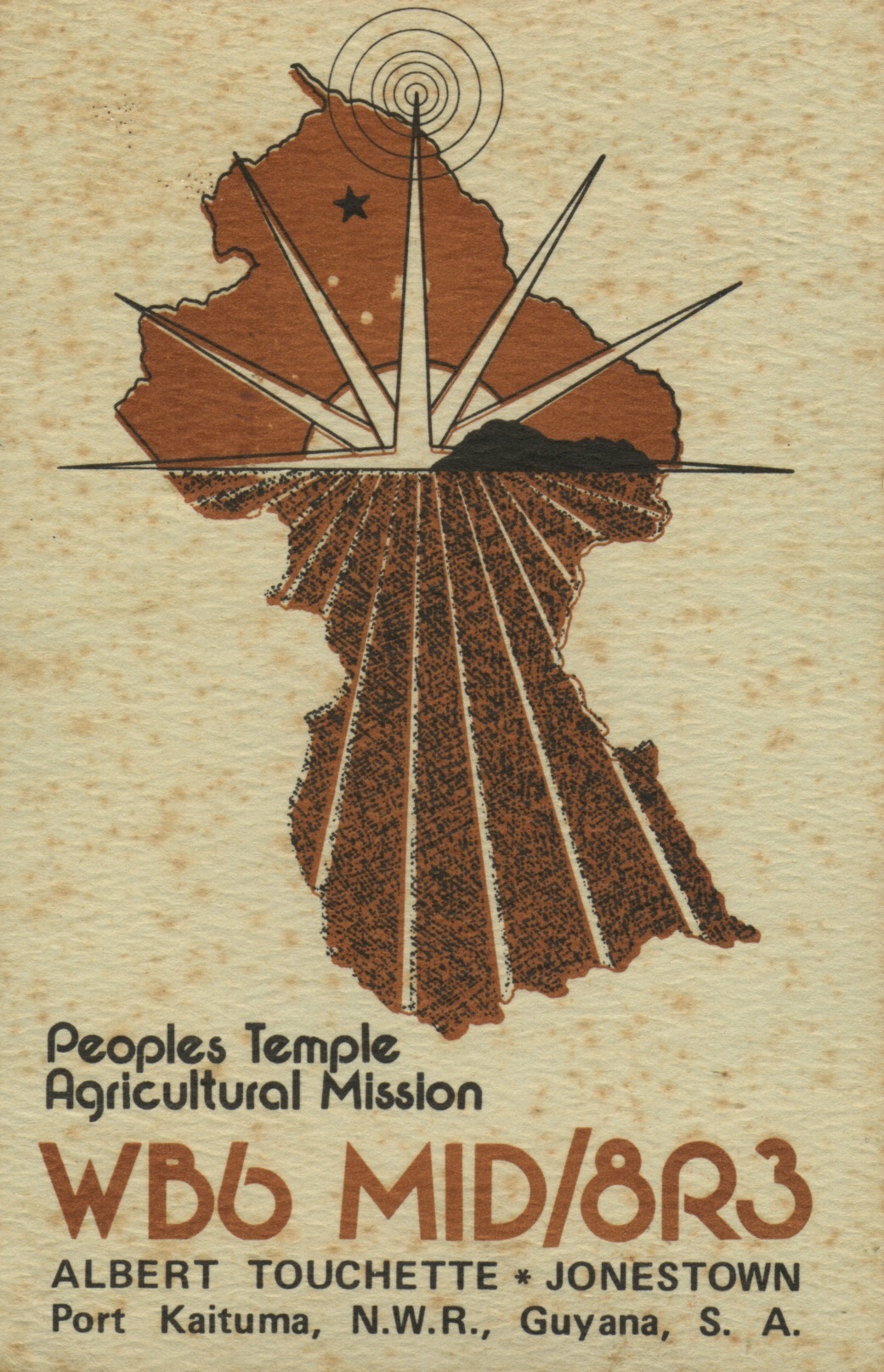 A rather infamous QSL. This card was received from the ill-fated People's Temple in Jonestown, Guyana. WB6MID/8R3 was frequently on the air, primarily on 20 meter SSB, with operators waxing ecstatic about the idyllic life church members had in the jungles of South America. Albert Touchette, WB6MID, was in the airport ambush party which took the lives of a U.S. senator and a TV cameraman. That attack sparked the cult's mass suicide. This card was received not long before the tragedy. (QSL courtesy WB5LLI)
---
We'll have more QSL memories on this page in the future, including a card from the ill-fated 1984 New Orleans World's Fair station. If you have a vintage card you would like displayed, please contact us!