You are most welcome here. Please stay around and brouse and get to know some more about my hobby and myself. I have been a ham since the fall of 1960 and have loved every minute of it. I have met many wonderful folks that I never would have known had I not got my ticket. I enjoy CW (Morse Code) the most of any of the modes. However, I love to operate in any of the modes. I like the whole gamut of operation from working dx to ragchewing. I have not been very big in handling traffic in the past. Click for a picture of my qsl card. It is kinda slow about loading up so I put it at the bottom. My wife designed it. She worked as a graphic artist and did the qsl as a present for me.

I am the ARRL emergency coordinator (EC) for Dale County. We have a very good emergency operating center here in Ozark and can communicate by just about any mode that we desire. The callsign of the EOC station is K4OZK. The Dale County Emergency Management Agency hosts the operating center for the Dale County AREC.

I an also a member of Ten Ten International and my number is #4891. I also enjoy checking into the Geritol Net and the OM Net. I have referenced their URLs on my page of links.
I am a member of the Quarter Century Wireless Association (QCWA) Number: 20677. Additionally, I am a member of the Society of Wireless Pioneers, number: 4751M.
My page is being revised as time and opportunity permit. I am using my page to serve as a test bed to learn HTML so I try to write everything that goes on it myself as much as possible. Any comments that you can give me so that I can make it better would be greatly appreciated. I plan to add some links concerning myself, my hobbies, my beliefs and my interests. If you know of any links in which I might be interested or if you just want to get acquainted, please drop me a line and let me know your thoughts.The gold letters used in my callsign at the top are courtesy of Talyce.
Where Do You Want To Go From Here?
People have visited me.


JunoTM Free Internet E-mail Service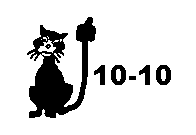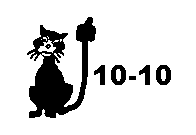 W4TKI's Ten Ten Page
Welcome to my
Ten10 International page. I am glad you stopped by. I have enjoyed contacting and meeting ten ten members for many years. It is a most enjoyable part of amateur radio and I have made many friends in ten10 over the years. My Ten10 number is 4891. I got it back in 1972 I believe while I was living in Indianapolis, Indiana.

What's On This Page
W4TKI 10X CHAPTER LIST Kennon Ari Smith
P. O. Box 484
Ozark, AL 36360
DALE COUNTY
List Date: June 14, 1992 10X number 4891 VP # 2423
Thanks for your List

CHAPTERS AND POINT VALUES
AIR CAPITOL #447AC/17 points
AMERICAN EAGLE #185/8 points
ARIZONA SUNSET #480MH/9 points
BATTLE ROAD #454/12 points
BILLY THE KID #764/1 point
BROKEN HEARTS #433HCL/8 points
BROOKLAND BRIDGE #287/ basic 3 seals
CASTLE CRAIG #431/ 1 point
CHATT CHOO CHOO #1627HC/6 points
CHIEF KILLBUCKS #64/2 points
CHOO CHOO BELLS #366HM/basic
COLUMBINE YL #668B/146 points
DALLAS COWBOYS #688/basic
DOLL CHASERS #451C/45 points
DRUID CITY #469CL/10 points
FIFTY FIRST STATE #346HL/17 points
FORT MCHENRY #508/1 point
GOLDEN SPIKE #1046/1 point
GREAT LAKES #8A661/8 points, lake ont, lake erie
GREAT SMOKEY MOUNTAIN #161/5 pt basic, #841, chim#334, Pio #161
GREAT STATE WI #139/1 point
GRINNING ARMADILLO #538/15 points, Deputy seal #538
HUDSON VALLEY HAMPSTERS #225/2 points
KEYSTONE #KM822/1 point
LAURAL MANCUNIUM #755DX/7 points LIARS #HC1938A/51 points, liarsvl #169, myst lie
LIARS II #232/53 points
LINDBURG #740/11 points
MASON DIXON #580/1 point
METRO #M185/16 points, NB#94,JB#41,RF#63
MICHIANA(IQ) #297/20 points
MICHIGAN ROBBINS #1349/1 cont.
MILWAUKEE #813/1 point
MONT VENTOUX #307DX/7 points
NIANTIC BAY #350/4 points
N.I.T.T. #140A/1 point
NOR`EASTER #712/1 point
NUTMEG #1652/1 point
OUTLAW #1166/1 cont.
PAPER DOLLS #933/65 points
PHONEX VALLEY #142PV/2 points
PRINCE OF PORK #284/ 15 votes
PROCRASTINATORS #134P/12 points
REPUBLIC OF TEXAS #2076/1 point
ROMAN INVASION #148DX/4 points
SENATOR DIRKSON #622/basic
SKIPJACK #199 CM/15 points
SKY BLUE WATERS #2210/40 points
STEAMBOAT #692S/20 points
SUNCOAST #8SC1552/5 points snowbird #189
TROTTERS AND PACERS #1345/1 point
WHITE HOUSE #922/1 point
WHITE MOUNTAIN #697/ 45 points, oldman#506, ct.riv.#468
WILD BURRO #1440/10 points
WIREGRASS PEANUT PICKERS (defunct)#343HCL/2714 points, c#45, d#63, m#105, gp#91
ZODIAC #320/10 points, capricorn #104/5 points

Have a Great Day
and
Happy Hunting!