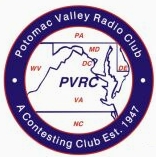 W4RM
Nokesville, VA
---
6M Beam

80M Roatable Dipole

QTH Photos

10 - 15 - 20M
Three Stack

160M Triangular Phase Array

Station Construction

40M Beam

Shack

Scores

Multi-Two Photos
Hi my name is Bill O'Mara, W4RM (ex: WN4RMJ, WB4RMJ) and thanks for stopping by my web page. I am 39 years old and have been a ham radio operator for 27 years. I come from a family of ham radio operator, so I guess it's just in my blood. My father Jack, W4AD (ex: W3AYY, K4HWG) started this whole thing back in 1954 and today we have a total of 5 licensed hams over three generations.
I live in Nokesville, Virginia about 35 miles south west of Washington D.C. in what I like to call the county (not really). My wife Lori and I have been married for 16 years and our son Brian is 12 years old. Together we found a beautiful 10-acre wooded lot with NO community/antenna restrictions and decided to start from scratch and design and have our new home built. This new home has turned out to be the foundation for the W4RM Multi-two contest station.
I am a member of the Potomac Valley Radio club (contesting club) and the Woodbridge Wireless INC. (WWI) Amateur Radio club (see links). I have been a member of WWI for 27 years and have been supporting the clubs field day efforts and mountain top trips for the VHF contests as W4IY for many years.
On the professional side, I graduated from Old Dominion University in 1987 with an electrical engineering degree, today, I am a Senior Principle Engineer with Lockheed Martin Corporation and have been working in the Aerospace business for 16 years.
My brother W4NF (ex: WN4NFS, WB4NFS) has been a driving influence on my ham radio contesting interest from as early as I can remember, and we have been contesting together for the last 25 years. My interest has always been on HF operations and CW has always been my favorite mode. But that not to say that I don't like a good CQWW SSB or ARRL DX SSB contest, but I guess it all started by chasing CW DX in the Novice bands.
It has always been my dream from early in life to have the land and resources required to build a contest station. This dream has recently became a reality with the help and directions of many people from the WWI and PVRC clubs and the driving desire of my brother Jack W4NF to make the station as big and capable as possible. We are now really starting to realize what we have built.
Shortly after moving into out new home it was time to start working on the first tower. Today 2 ½ years after moving into our new home, we have completed the first of two tower that I hope will lead us to many 10 finished in the Multi-two category.
Today, My brother and I lead the local PVRC chapter and are looking for the local contesters that might want to join our contesting team for both SSB and CW in the major contests.
73 Bill W4RM (GO PVRC!!)