W4LMA Field Day'99
Results:
CW RTTY SSB
------- --------- ----------
80M 0 0 6
40M 90 3 27
20M 149 17 93
15M 4 0 151
10M 4 0 125
Total 247 20 402
QSO Points = 1872
Bonus 400
Xmitters (4) 400
-------
Total Score ~ 2672
All CW contacts except the 4 on 10M were made by Chuck
Keller and Kathy White.
All RTTY was by Ron except 1 by Ray, 2 by Stacie Drennan.
The 151 on 15M SSB were made by Carter and Gary combined.
The 93 on 20M SSB were mostly by Tony and Malcolm.
The rest of the SSB were made by a mixture of the other operators
with Linda and John accounting for over 100 of the 10M SSB contacts.


Here's some of our set up ....

---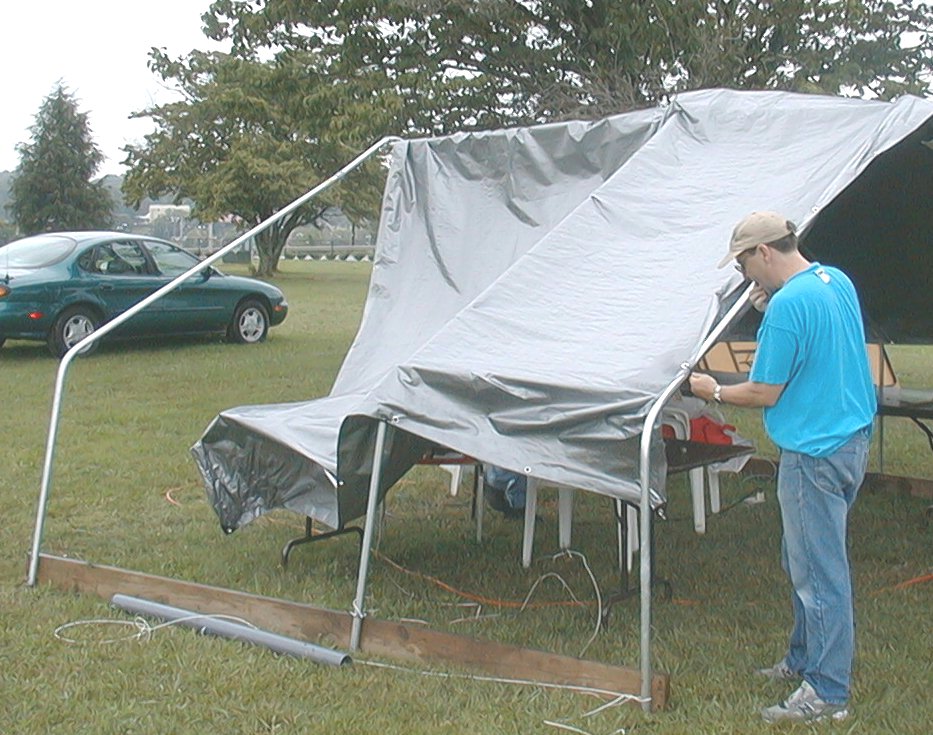 Whistle while we work, "la dee dah dah dah de dum"






Way to small,,,, ,but I told'em to wash it in cold water !!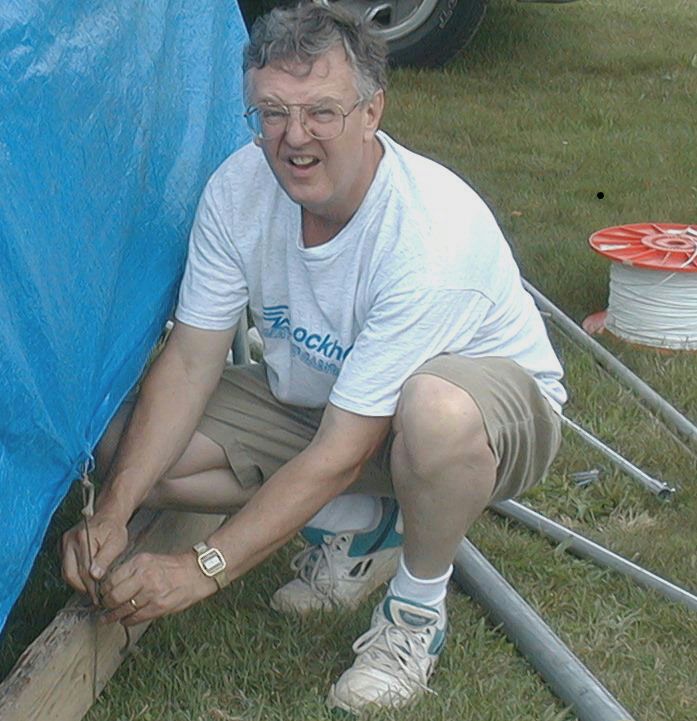 Bowline knot ?? Naw, it's a square knot.


---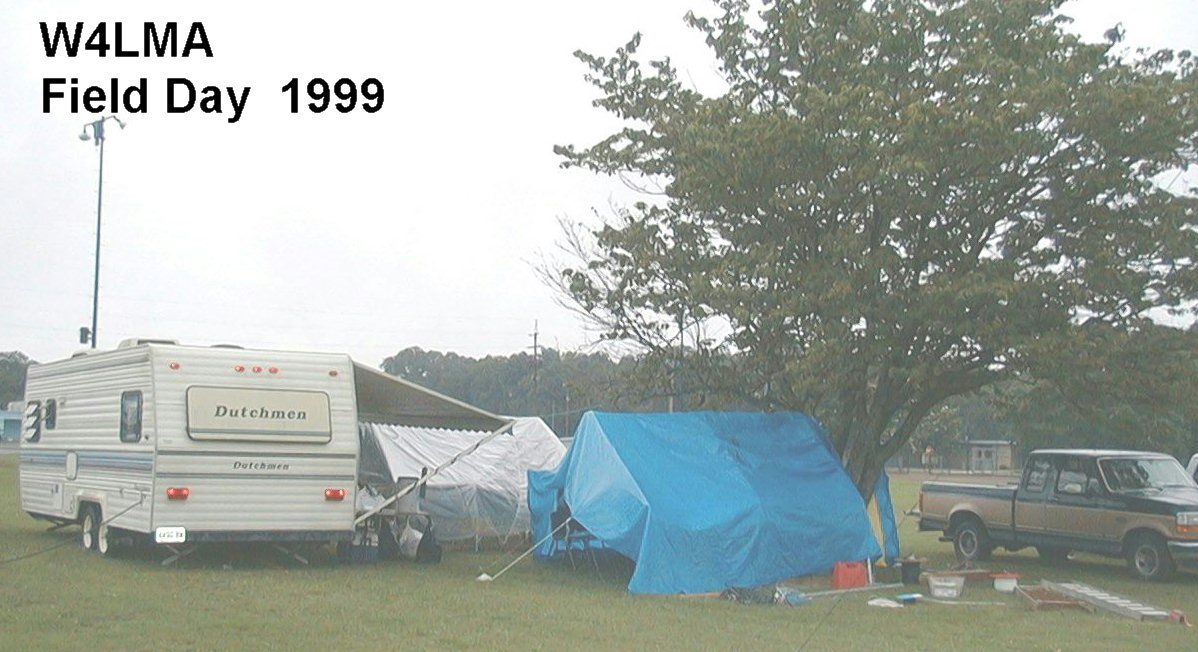 All set up & ready to go, finally.

---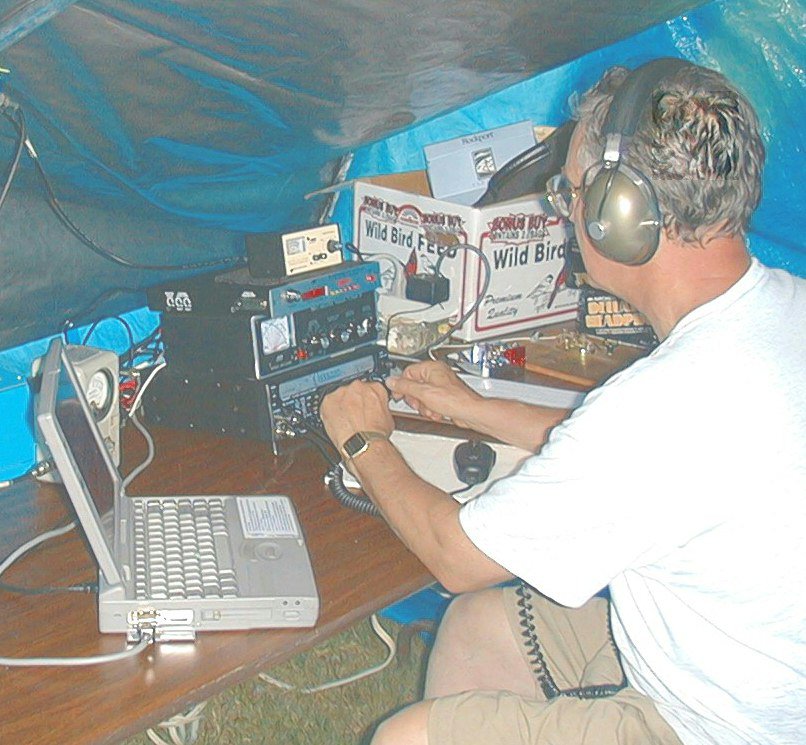 Here's Ron / AA4RP cranking in the RTTY contacts, mighty fine rig too...
Thanks to LMASC (Bob / K4ZD ) for loan of the laptop PCs.





Malcom chasing some FD DX.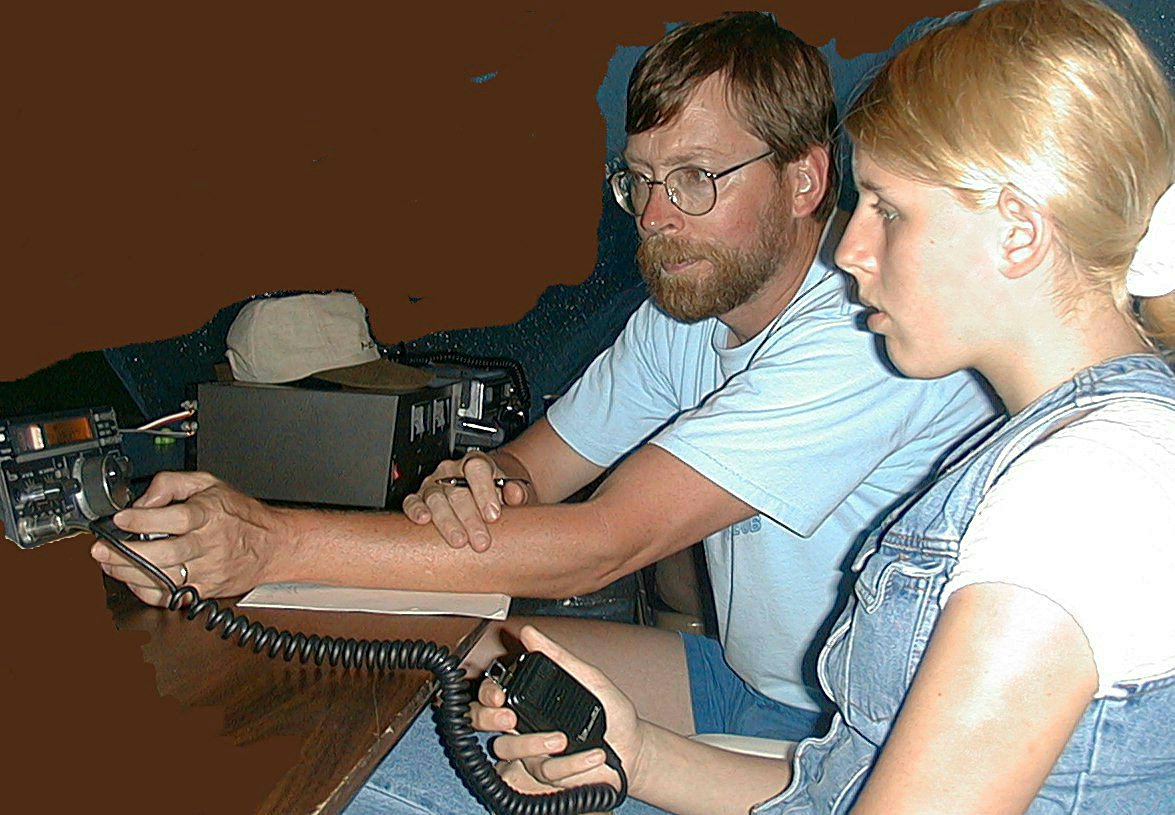 Father & Daughter combo. Family interest in W4LMA Field Day continues to grow.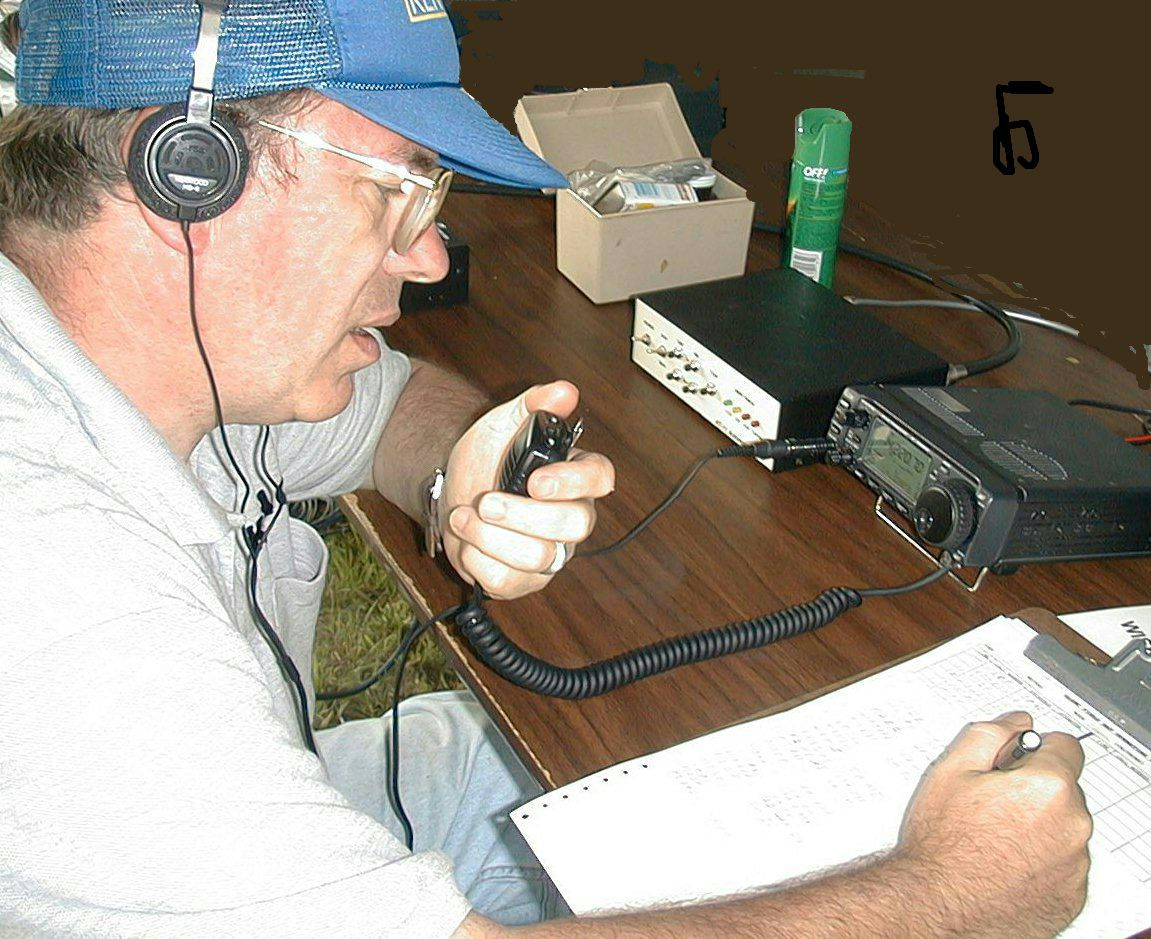 Tony / KD4CJO putting the club's rig through a good work out, raking in the points.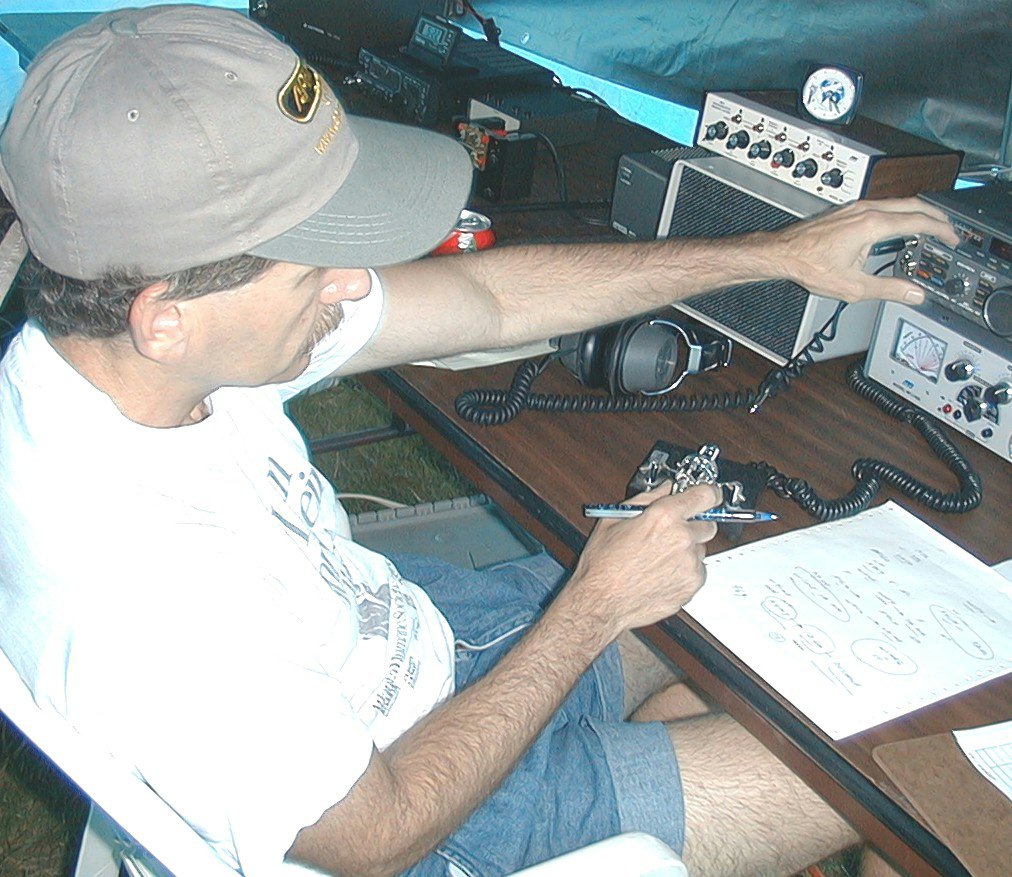 Speaking of points, here's "Mr CW", Chuck Keller who gave Linda / N4QQS
a real run for her money in the points game. Last year, Linda was point leader
but this year it was "Mr CW".
Thanks to all that set up, operated, brought food, brought gear, cleaned up and
otherwise supported W4LMA field day. Many said it was the best yet !!




back to home page W4LMA

Last Updated on 31 Aug'99
By Bob Edwards