TEAM LAB ROVER'S "ROLLING STOCK"!
Our recent addition:" WINSTON" 1949 Series I
Jim and Andrew at 2005 National Rally in Leadville, CO in our 2002 P38 Range Rover.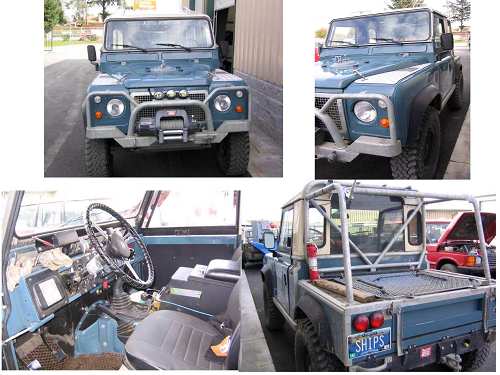 Jim's SI/SII/D-90 Hi-bred w/ a 300tdi diesel built by our friend Doug Shipman at "Ship's Mechanical" Portland, OR. This will be the truck we will take to the 2006 National Land Rover Rally in Moab, UT for a little "slick rock" climbing!
(SOLD 5/04)
Jim's 1973 Series III Lightweight Click Here for more information
( SOLD 1/04)
Andrew & Jim (right) and Andrew's Team Lab Rover Defender 110 outfitted for worldwide communications - while "wheeling" in The Adirondack Mountains of New York State.!
(SOLD 6/02)
"Austin" - 1971 Series IIA - Jim's first Series truck
Our 1964 stock Series II - "Livingston" (72K original miles) We drove all the way back from Livingston, Montana to Portland, Oregon - 18 hours - average speed -45 mph!
As the bumper sticker on the rear says: "0 to 60 mph In The Same Day!"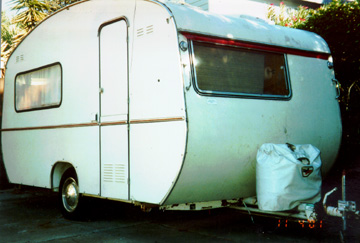 Andrew's 1965 MEIWA 13' TRAILER. (our home on the road!)
(SOLD)
Andrew's Grandfather's 1972 JEEP COMMANDO - V-8 (36K original miles & owner)
Nicholas and his Scamp 13' trailer with his 1961 VW bug
Andrew and his 1964 Lincoln
Our West Coast workshop/center for Team Lab Rover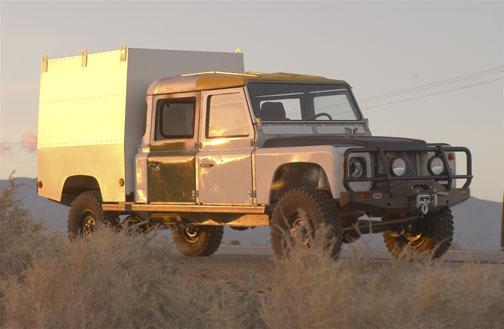 Michael Slade's custom design crew cab pickup (in Mojave Desert) ready for expeditions.