! tcrcdcor.htm Corrections and revisions to tcr6: TCR Telegraph Collectors Reference CD: Copyright (c) 2007 - Tom Perera Ph. D. All rights reserved. 08-21-2007 >
CORRECTIONS & REVISIONS TO THE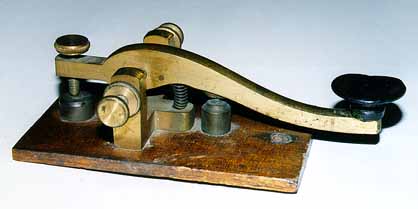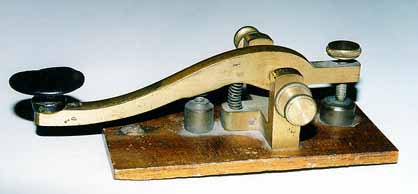 TELEGRAPH COLLECTORS
REFERENCE CD
Prof. Tom Perera - W1TP
Second Edition.
Copyright (c) 2007. All Rights Reserved.
The following list shows the corrections and revisions to the Second Edition of the Telegraph Collectors Reference CD.
Please email any additional suggestions.
---
TELEGRAPH COLLECTORS CD - Corrections & Revisions
---
---
August 21, 2007
Key number 9114, the Australian Blue Point Practice Telegraph/Training Set in the British, NATO, and Australian Military Telegraph Keys section. Collector Ron McMullan points out that the proper spelling of the town is Erskineville.
---
April 21, 2007
One of the internal links that takes you to Doug Seneker's bug list does not work. To get around this, just select his list (Item 8) from the main Table of contents.

---
---
Tom Perera Ph. D. - W1TP
Professor Emeritus:
Montclair State University

Email:
( PLEASE INQUIRE BEFORE SENDING ATTACHMENTS
LARGER THAN 100KB ! )
<! asd0ifjn>key<! srofin>[email protected]<! 234knm324on>w1<! 3924587>tp <! aspluh>.c<! asdpofn>om
Online Internet Museums: http://w1tp.com
---
---
---