598th Trans Co Germany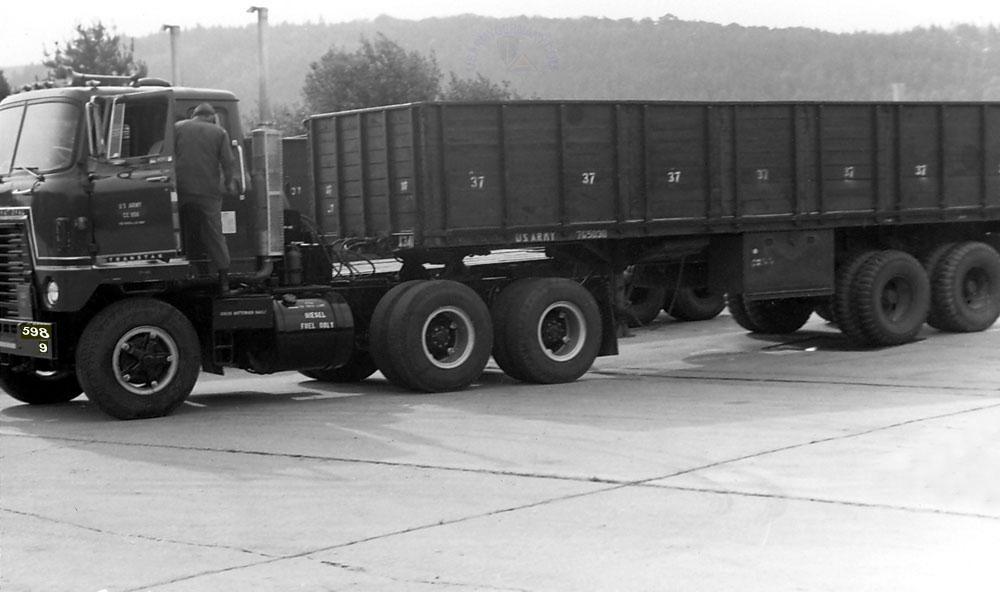 The 598th time in Europe started out in Ingrandes France. In late 1963, it was attached to the 106th Transportation Bn, and moved to Kassel Germany.
The 598th remained in Kassel from late 63, till it moved to Mannheim in early 1967, where it was attached to the 28th Transportation Battalion again. During there time in Kassel, the 598th provided port clearance from Bremerhaven to Giesen. The trans units in Kassel had the tactical 5 ton M52 trucks, but in 1965 they all received Internatuinal cab over trucks, which were a big improvment for highway use.
From 1971 to 1972, the 37th Transportation Command received the newer model International Harvester Commercial (IHC) tractors 4070 and 2000D models. The northern most battalion, the 106th, which had the longest run clearing cargo out of the Port of Bremerhaven received the IHC4070s. The IHC2000Ds had single axles and could not pull the containers as well


Pictures from Kassel and Rothwesten
[email protected]


If you were in the 77th or 598th in Kassel, drop me a short note.






Find Your Army Buddies


Click
(Use Promo Code TWSLESS50 )
(for $49 for Lifetime Membership)
Back to my Assigments Page