ROCKY MOUNTAIN VHF SOCIETY
BOULDER, COLORADO
---
NEWSLETTER "QSP" LATEST ARTICLE:
DENVER'S DIGITAL TV STATIONS RUNNING LOW POWER
---
RMVHFS repeaters:

146.16/146.76 (multiple receiver sites in Boulder area)
100 Hz PL is recommended for 2-meter repeater but not required.
222.42/224.02* (8300' MSL, covers Denver metro area)
444.55/449.55* (8300' MSL, covers Denver metro area)
*Co-located, linked repeater system.
Repeaters transmit 100 Hz sub-audio tones but usually can be accessed via carrier squelch to facilitate use by all visitors and especially in times of emergencies when any additional technical restrictions might be a burden. A primary mission of the RMVHFS is to provide reliable and effective repeater coverage for Boulder County, and particularly for Boulder County Amateur Radio Emergency Services (BCARES). As such, the club operates in the public interest, but all repeaters are open to all licensed amateurs, local and transient to enjoy for routine use normally. Repeater and club call: WØIA.
See the new "tech" page for all repeaters' status and technical details:
http://www.qsl.net/wb2cbu/rmvhfs/tech.htm
Dues are currently waived for all new and current members. Please contact the officers below for more information.
---
RMVHFS MEETINGS
First Thursday of Each Month
Contact Activities Manager for details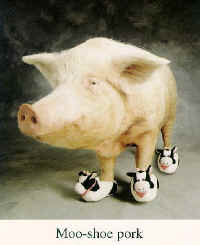 ---
The following is an update on the Sheriff's frequencies. There are now three GREEN channel outputs, each covering another area of the county. Note the different PL tones for each. RED channel is now a repeater with old frequency as input. Other changes as noted.
| | | | |
| --- | --- | --- | --- |
| Frequency | PL Tone | Usage | Notes |
| 155.145 MHz | 179.9 Hz | Sheriff Dispatch | Green Central |
| 159.270 MHz | 136.5 Hz | Sheriff Dispatch | Green South |
| 158.850 MHz | 136.5 Hz | Sheriff Dispatch | Green North |
| 155.655 MHz | 179.9 Hz | Countywide Tac | Yellow |
| 155.805 MHz | 146.2 Hz | Tac | Copper |
| 155.415 MHz | 173.8 Hz | Data | Purple |
| 158.910 MHz | 162.2 Hz | Tac | Tac |
| 154.775 MHz | Carrier Squelch | Paging | Grey |
| 155.055 MHz | 136.5 Hz | Unknown Use | Unknown |
| 154.980 MHz | 179.9 Hz | Parks | White |
| 151.355 MHz | 179.9 Hz | FIRE DISPATCH | RED |
---
Boulder "Scanning Frequency" page from CJB Management
---
OBELISK CAM

Click on picture at right for link to live pictures from the mysterious Niwot Ridge. If the live obelisk is not evident, find it from the main site: http://instaar.colorado.edu/tundracamII/. Obelisk can be found on second ridge by following direction of Quonset Hut back using the finder panorama below live picture. See if you can find it. Bring your printout of a live picture and win a free fortune cookie at the next meeting.
---
CLICK ON PICTURE AT RIGHT FOR THIS WEEK'S SIGHTING SCHEDULE FOR THE INTERNATIONAL SPACE STATION.

Denver sightings are specified here. You can also leave a radio on 145.800 MHz. When you hear the ISS, it's probably visible! Or go to NASA Human Space Flight site to change location, for full information, real time data, etc.
---
WORK VISUAL DXCC: Live pictures from the bridges of cruise ships all over the world. Click on cruise ship on right.

(Pictures update live every 120 seconds)
---
Aviation HF Frequencies: Click right on HF antennas at Ascension Island (US Military VIP communications at 11.175 MHz., heard world wide)
---
LIVE Camera of the Panama Canal
The above link shows ships up to bigger than the Titanic rising or descending part of the 85 feet above sea level as they transit West to East going from the Atlantic to the Pacific or East to West going the other way. The picture updates every 3 seconds, making the the picture close to a live action video.
---
Unlicensed 151 MHz "MURS" appears to be now effective. Please advise if you have current information relating to the Motorola intervention.
Background on MURS and FRS: New and not so new unlicensed VHF and UHF services!
---
Information on NIFC (Fed fire) frequencies
---
Slashed Zero: Ø
To slash your zero, try ALT+0216 with most fonts.
---
"The new phone book's here! The new phone book's here! This is the kind
of spontaneous publicity I need! My name in print! That really makes
somebody! Things are going to start happening to me now." - Navin
Johnson (Steve Martin), The Jerk, 1979
This page now lives at the new RMVHFS web site at www.qsl.net/wb2cbu/rmvhfs. Please bookmark this page.
Sight meter statistics from www.sitemeter.com. Just click on icon at bottom of page.
---
Webmaster: [email protected].
Page courtesy of: M BORSUK & ASSOCIATES
Computer Communications Consultants
---
*PA treat
Revised: 30 AUGUST 2008