V U 2 C C
My shack.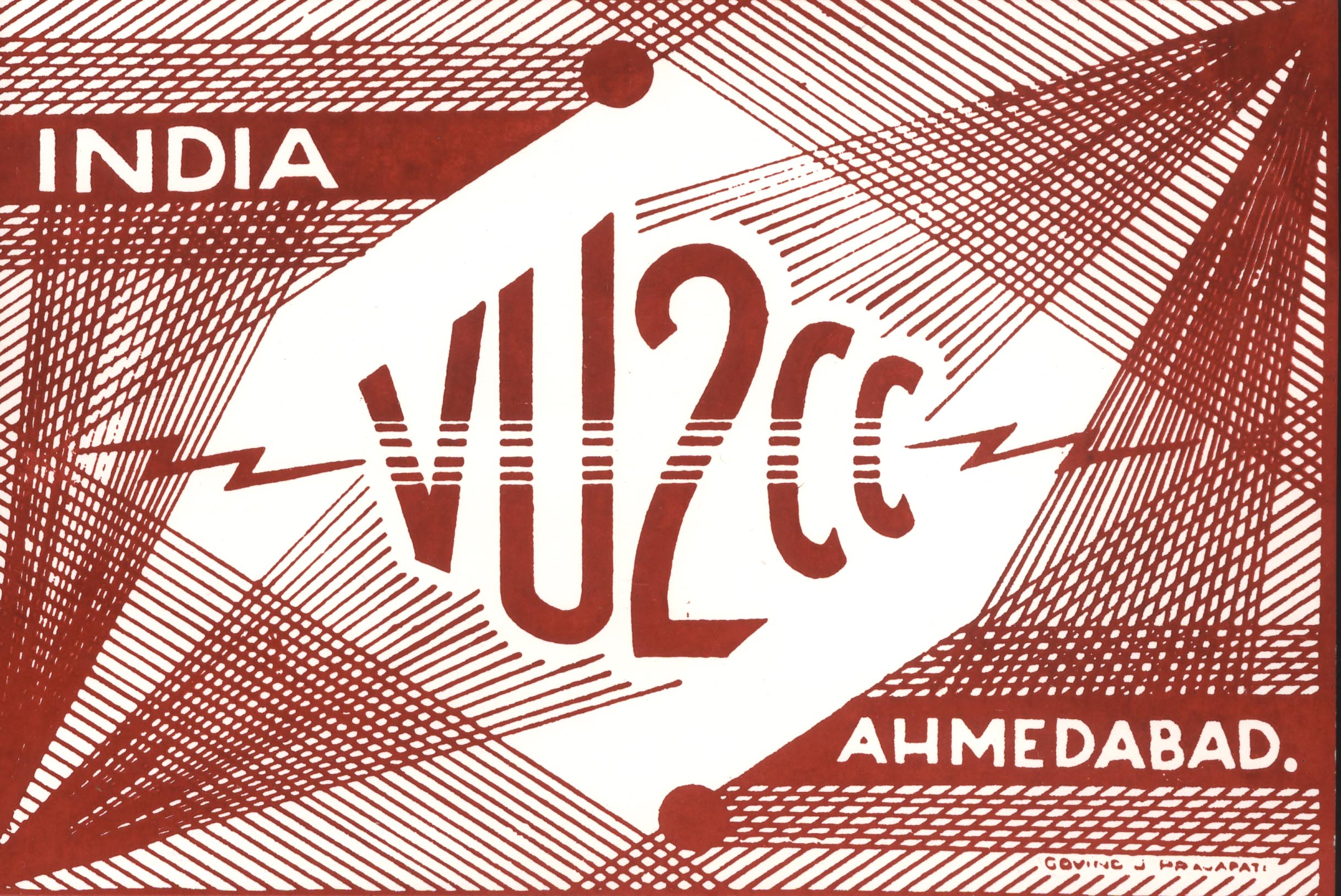 My QSL card.
My profile.
I was born on 28th. April 1935.

I lost my mother at the age 3 and my father passed away when I was 12.

I graduated and also got married in 1960.

In 1964 I aquired my call sign (VU2CC) with a grade 1 license and was also the founder member of the local ham club - Gujarat Amateur Radio Society, Ahmedabad started to promote ham radio and help students prepare for ham exam.

Also devoted public service during natural and man made calamities by providing emergency communications in the border areas at the time of war.

My achievements.
| | |
| --- | --- |
| Year. | Award. |
| 1974 | ARRL - PUBLIC SERVICE AWARD. |
| 1979 | ARRL - EMERGENCY COMMUNICATION COMMENDATION (OPERATION DURING MORVI FLOODS). |
| 1980 | Award by Govt. of Gujarat for long service as Hony. Wireless Operator In Home Guards. |
| 1987 | PAKISTAN AMATEUR AWARDS - 40th. Anivesary. |
| 1987 | ARRL - GOLDEN JUBILEE (1937-1987) Worked 100 countries in one year. |
| 1989 | SCANDINAVION ACTIVITY CONTEST - Merrit certificate. |
| 1988 | J.A.R.L. - ALL ASIAN DX CONTEST (CW). |
| 1989 | CQ WORLD WIDE DX CONTEST (SSB). |
| 1990 | YEOVIL British Award (worked 22 G stations whose last word of the callsign make up the word YEOVIL AMATEUR RADIO CLUB). |
| 1990 | ALL ASIAN DX CONTEST (CW) - J.A.R.L. |
| 1990 | CQ WORLD WIDE WPX CONTEST. |
| 1991 | CQ WORLD WIDE WPX CONTEST. |
| 2000 | ARRL - DXCC MILLENNIUM AWARD. |
Contact me at : [email protected]