I am not a member of Hong Kong Amateur Radio Transmitting Society (HARTS),
Please DO NOT SEND QSL Card via BUREAU.

LOTW, QRL and eQSL Logbook around one week updated,
For postage contribution, please include :
A self addressed envelop, US$ 1
Without the above, card will not be answered.

P.O Box. 44493 Shau Kei Wan post office. Hong Kong.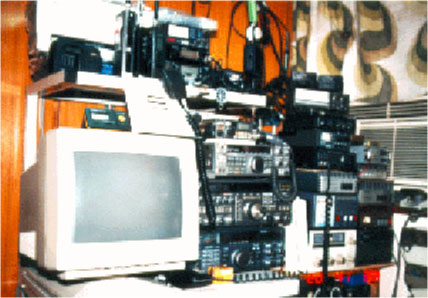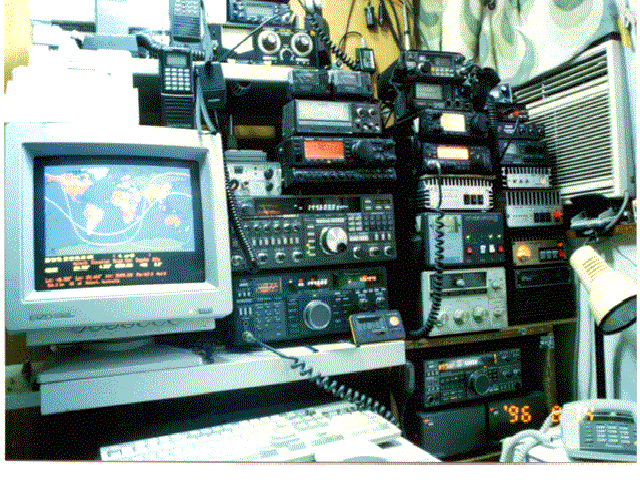 VHF/UHF Yagi satellite antenna system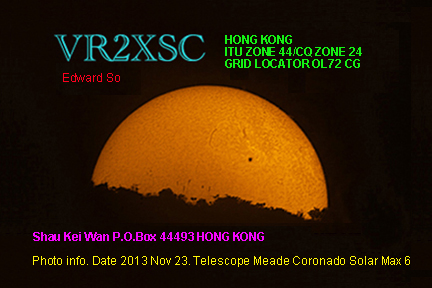 My QSL card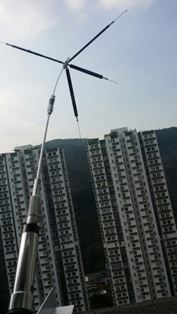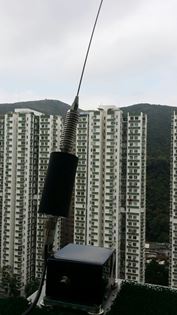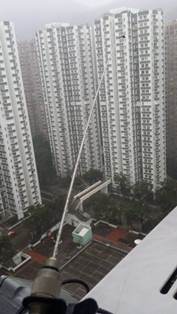 <! ** Suggestion: If you ever need preformatted text use the PRE and /PRE tags. ** >
[Diamond-HV7A mobile antenna] [Aplha Antenna-MOTO-SS] [Diy long wire Antenna]



Interest : Amateur Radio Communication, Satellite Communication,
Interest : Astronomy observe, Astronomy photos. Table Tennis

Astronomy Equipment : 127mm Refractor FL=820mm telescope, 80mm Refractor FL=480mm APO, 90mm Maksutov FL-1200mm.









Favorite Links
Hong Kong Obsercatory
HK Under Ground Observatory
Windy.com




<! ** Suggestion: Add additional links simply by copying the examples below. ** > Hong Kong Astro Forum
Hong Kong Astronomical Society



---
Homepage of other Hams
VR2IL C.S Li (Sing)
VR2JJ Tsugio Nagata
VR2XMT Charlie Ho
VR2XMQ Steven Beesley
VR2ZYW Wong Ying
---

You can send me by e-mail to:

[email protected]