VQ9X Club Station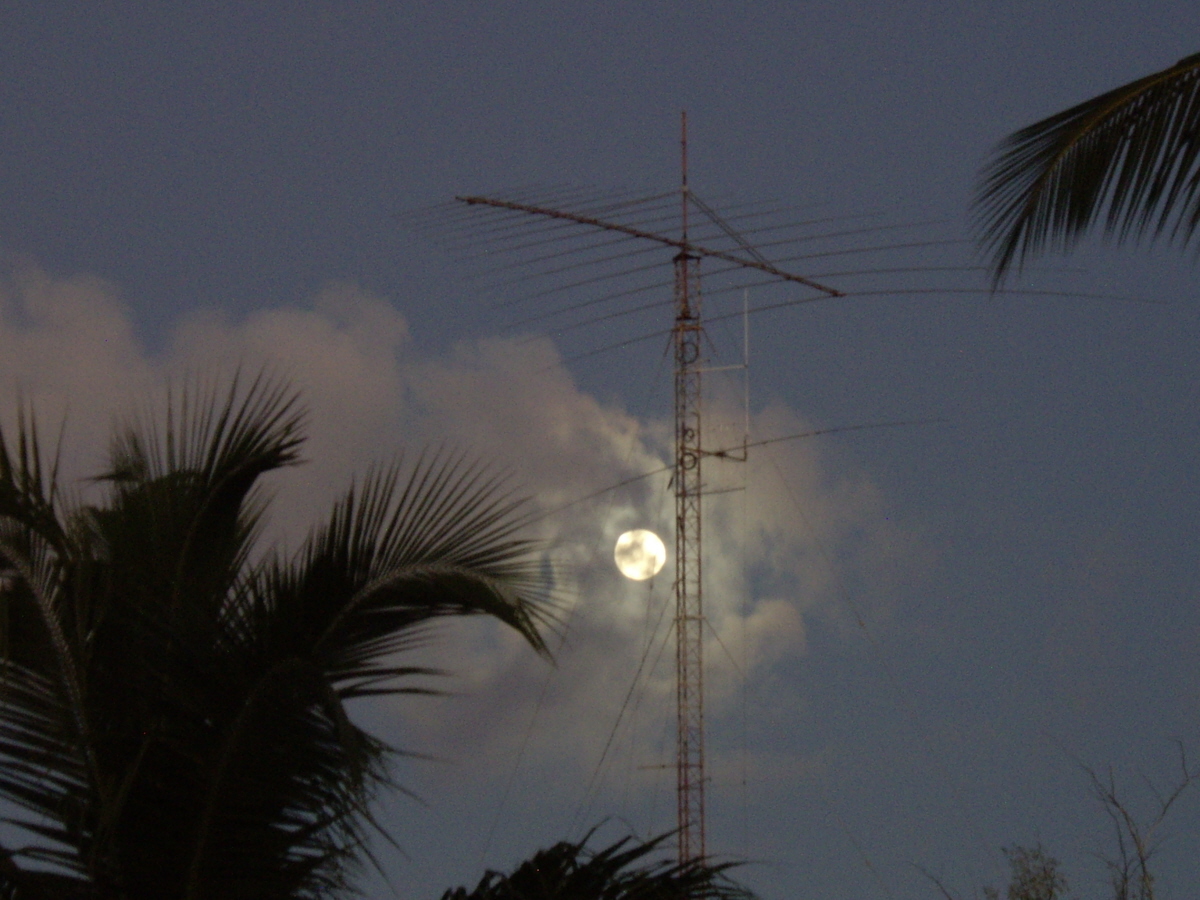 Diego Garcia Ham Radio club is sponsored by US NAVY Diego Garcia MWR.
The location of the Shack is BLDG 1078 located behind the T-shirt shop. All Hams are welcome to use the shack but must hold a call sign issued by the British Indian Ocean Brit Rep, and also checked out on the proper use of the Equipment in the shack. Note Diego Garcia is not a Tourist Destination so the shack can not be use for DX Vacations. Please do not Email me and request the use of the shack for a DX Vacation. You can not fly to Diego Garcia without the proper paperwork. The VQ9X shack can be use by all personal that live and work on the Island with a valid VQ9 license issued by the Brit Rep. It is very easy to get your own VQ9 license follow the steps below:
Bring a copy of your up to date ham radio license issued by your country.
(Note if your ham radio license issued by your country expires in less then 1 year the Brit Rep will not issue you a call.)
You must have a current address on Diego Garcia to be issued a VQ9 license.

Take the copy of your license in person to Admin Bldg 2nd floor Brit Rep Office.
(Note Admin Bldg is across the street from Cable and Wireless)
(Note No mail in applications. You must show up in person to apply)
Brit Rep Communication personal will check and verify your information and issue you a VQ9 license if your paperwork is correct. The call is free of charge and good for 1 year.
VQ9X is a very good station and is setup for contest and DX. The main antenna is the 14EL Hygain LP-1010A Log Periodic 10-30Mhz nested at 90 feet. The station is setup for CW, Digital, and SSB operations from Topband-6mtrs. VQ9X also has a 2mtr FM repeater 144.300 +600 the repeater has a patch to the local phone line. Click the hyperlinks below to look at pictures of the station.
VQ9X PICTURES