.: Welcome
Well here is my new site, on QSL.NET.
I will be adding more items to the site over the coming months, so stay tuned!
Update: 17 Jan, 2011, 0212 GMT.
.: Field Days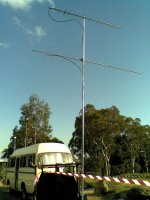 QF22UH Mt. Donna Buang
November 20/21st 2010.
After a recon two weeks prior to the contest, with my mate, it was decided that Mt. Donna Buang was to be the location for Spring VHF-UHF Field Days.
With the assistance of VK3PPC and VK3XEM antennas were errected Friday night, with the remainder of the station setup being completed Saturday morning - read more.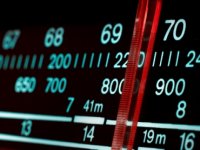 Medium Wave/Short Wave Listening
I started with MWL & SWL many years ago, my first receiver was actually out of an old Holden ute! It was a AM only job (FM was just new back then); my antenna was the top wire on the fence, which ran about 100 foot and only about 5 foot off the ground. I still logged quite a few stations with this arrangement, and some even provided QSL verification.
My first serious communications receiver was the Yaesu FRG-7.
more soon....
CURRENT QSL ADDRESS:
VK3FEMT - Stewart Wilson
PO Box 532
Healesville, VIC 3777.
Australia.

I prefer to receive cards via mail for award verification.