Welcome to VK3NM/VK6DC VK and ZL 6 Metre Award Page.
---
The awards listed below are available to any VK/ZL or DX stations to collect on six metres and some of them are quite easy to obtain.
73 Lionel VK3NM/VK6DC
---
Worked all VK call areas - W.A.VK.C.A
To qualify for this award is to work 3 stations in VK2,3,4,5,6,7 and 1 station from VK1,8,9,0.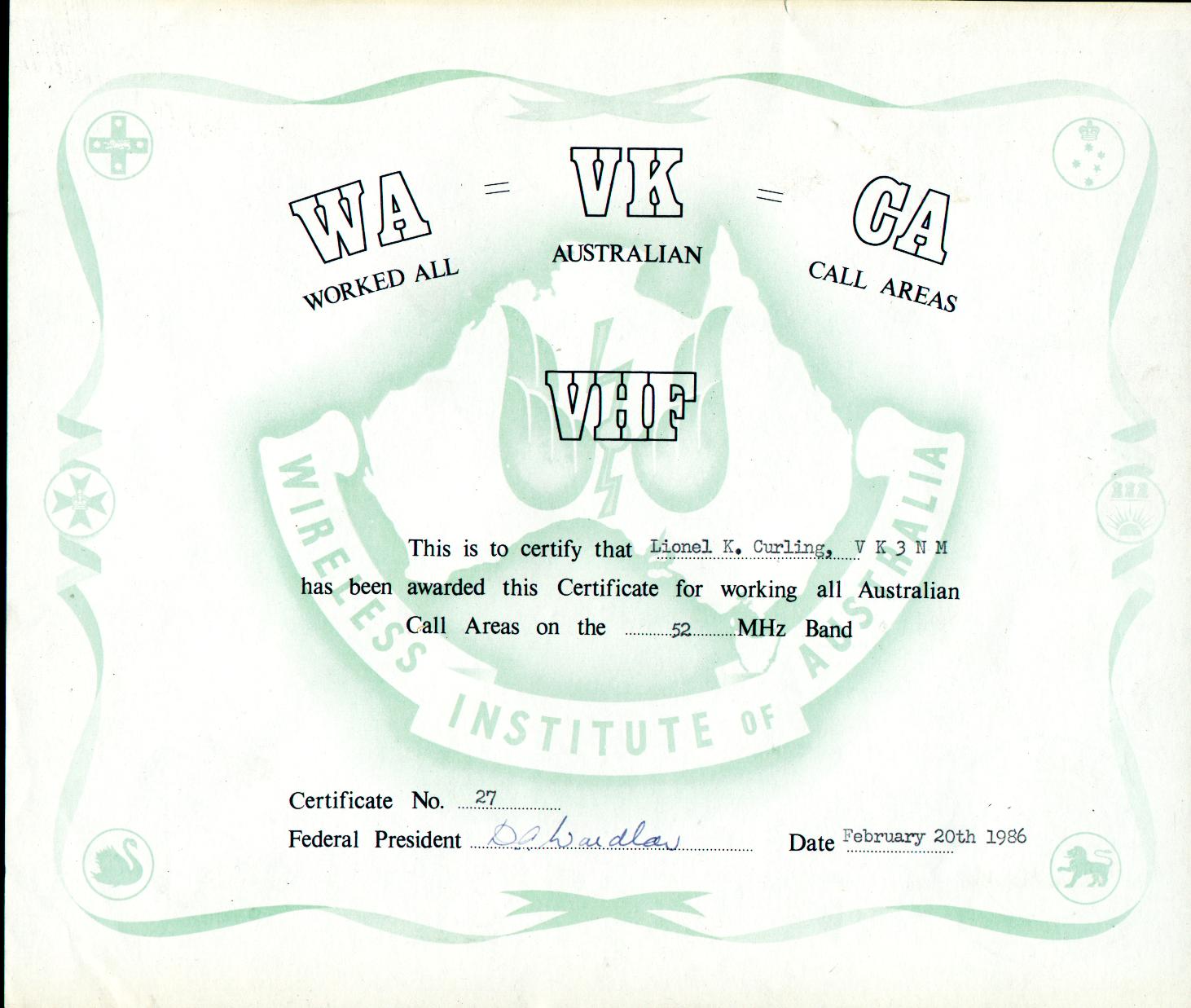 ---
Worked all states award - W.A.S.
One contact from each state of Australia - VK1 to VK8 required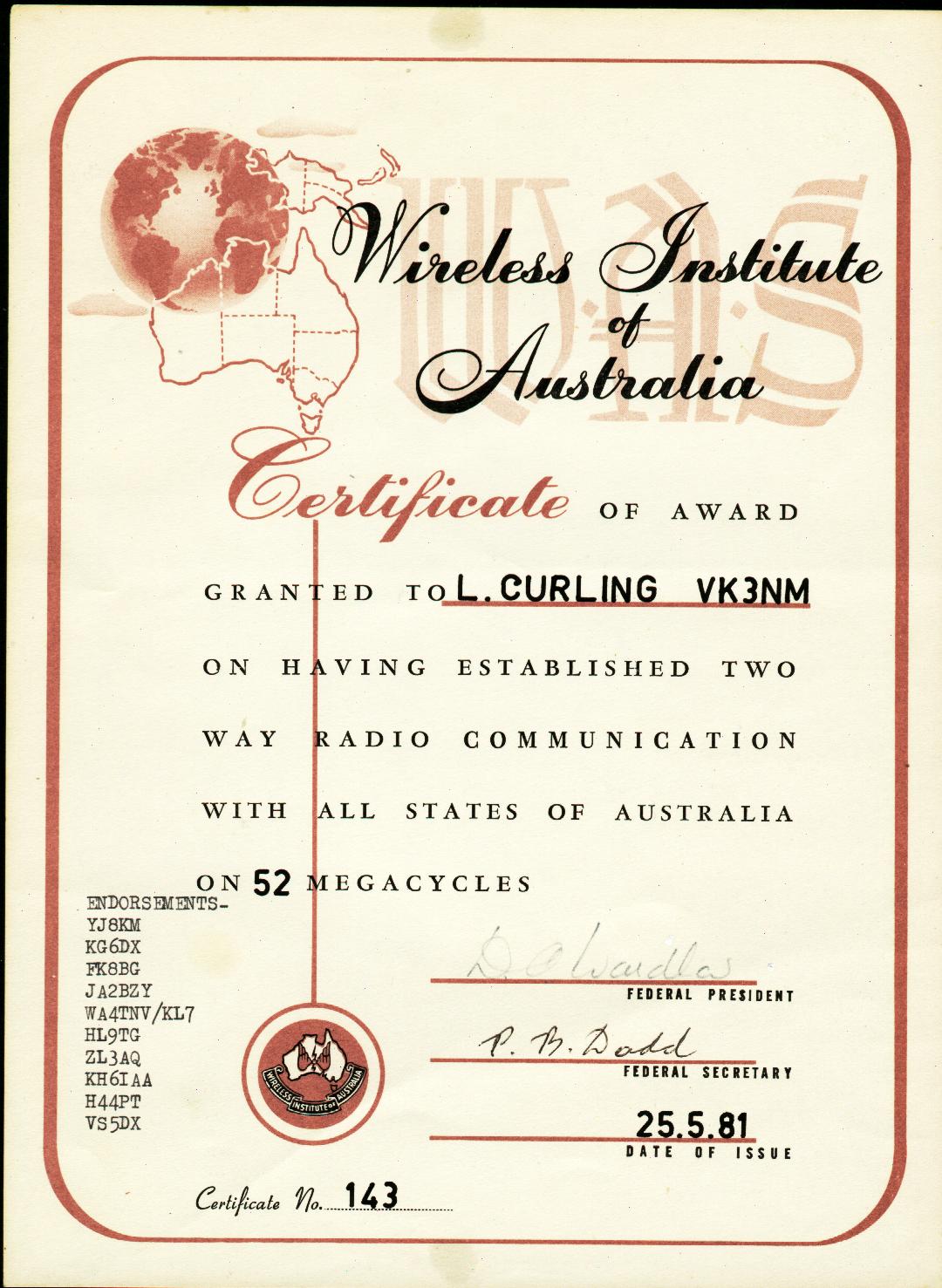 ---
VHF Century Club VHFCC
To obtain this award 100 QSOs with at least 70 VK stations and the remainder 30 DX stations.
---
New Zealand Worked all District Award - W.A.D.
One contact from each ZL call Area ZL1 to ZL4 are required for this award.
---
More details can be obtained from W.I.A and N.Z.A.R.T web sites.
73 Lionel VK3NM/VK6DC
---